Meet Carim Khouzami, BGE's new CEO. He grew up in Baltimore and is a die-hard O's fan, and now he's returning to the company where he formerly served as CFO.
Carim Khouzami is BGE's new CEO, but he's no stranger to the company or region. He was raised in Baltimore, enjoys watching the Orioles and putting Old Bay on everything. After college and a stint working in banking in New York City, Carim returned to Baltimore in 2005 to join Constellation, where he worked until being named CFO of BGE in 2011. In 2014, he was tapped to lead the integration between Exelon and PHI. He most recently served as chief operating officer for Exelon Utilities.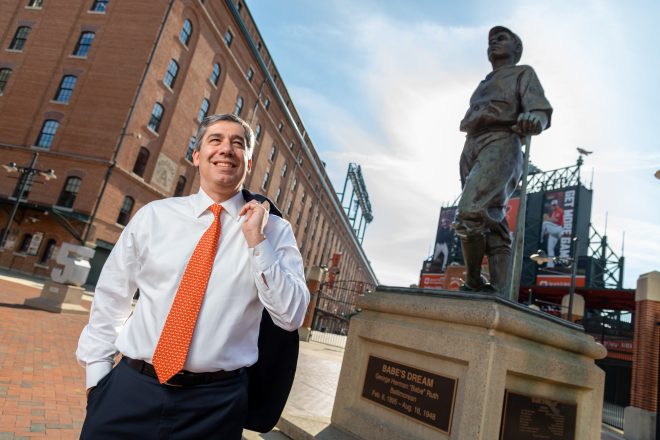 Get to know him, his background and his thoughts on how BGE can continue to improve serving its customers across central Maryland.
Growing up in Baltimore, what is your first memory of BGE?
I remember the "Wires Down" commercial. It definitely shows BGE's long-standing presence in the community and commitment to safety. It's a great message for kids and one that I'm glad we're continuing to reinforce today. Once you've heard it, it's hard to forget.
What led you to be successful in the various positions you've held across Exelon?
The key is having a belief that you can learn from anyone. The first thing I do in every role I've had is to listen and learn. There are always opportunities to change and improve things, but the most important thing you can do in a new role is understand how things function. People are willing to tell you the areas that are working well and the areas that need improvement. From listening and learning, we can chart a course for how to improve.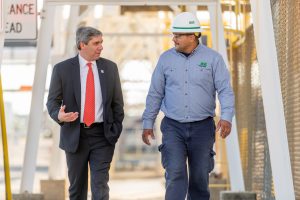 What are you most excited for in your new position as CEO?
First, I'm excited to be back at BGE, a company that is such a huge part of the community, and to continue to help shape and improve the places we live. Having grown up here, I have a lot of pride in Baltimore and want to see the city thrive. BGE is a big piece of that. We do so much in the community, and I'm thrilled to be a part of the team that is leading that charge.
What are some of the goals you hope to achieve as CEO?
I'm excited by the significant improvements BGE has made in operations and customer satisfaction and I want to build on that momentum. One way we can do that is through innovation. I want to leverage technology and different products to operate more efficiently and more cost effectively to better serve our customers.
What are some of the biggest challenges facing our industry?
BGE is a 203-year-old company. With that tenure, there can be a tendency to fall into the trap of doing things the way we've always done them. And, that's not going to work. Our customers expect us to work in a different manner. They have higher levels of expectations from a customer service perspective. We must find ways to be innovative and address the ever-changing customer needs and desires.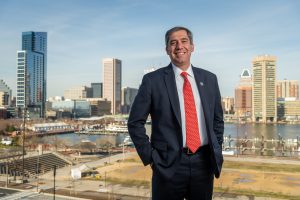 Why are you proud to call Baltimore home?
It's a great city with a tremendous history. Baltimore has all the attributes of a big city – sports teams, museums, arts – with a small-town feel. Many Baltimore folks have lived here their whole lives. I think back to my classmates from St. Paul's, and many of them have settled in Baltimore and Maryland. That speaks to the city and its charm.
What is your favorite Baltimore snack food?
If you're from Baltimore, you must love Berger Cookies. You can't not love them. I also eat anything that is doused in Old Bay. Old Bay chips are obviously a favorite, but also Old Bay fries. I mean, really, Old Bay anything…
Are you a sports fan? Which teams do you root for?
Growing up in Baltimore, I've been a lifelong Orioles fan. And, of course, the Ravens. When they came to Baltimore, I was in college, but I instantly picked them up as my team.
What do you want our customers to know about BGE?
They need to know that everything we do – every decision and every investment we make – is with the customer in mind. We make sure to consider the impact of our decisions on them from a safety perspective, from the service they receive and the financial impact they will feel when they get their bill. We always have them in mind, and I hope that comes through in the work we do.