"There's a lot that BGE has to be proud of – how you tap into ideas within a team and surface those ideas and give resources to those ideas to make a difference. I will take that with me."
It was 1990 when Steve Woerner joined BGE as an associate engineer. His rise through the ranks to become President and COO has been a fulfilling one with many twists and turns. As he leaves BGE to become president of National Grid New England, Steve reflects on his career and the people who've shaped it.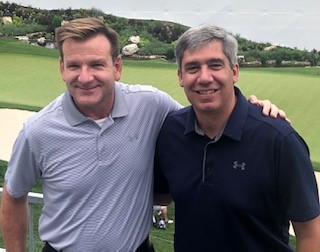 Looking back, what are some of your fondest memories?
When I joined BGE, the energy industry was just beginning to deregulate. That was exciting. The whole idea of a competitive energy business (Constellation) separate from the utility (BGE) was new and different. There have also been many system upgrades and process improvements over the years. Two that come to mind are our outage management and customer care and billing systems. Along those lines, another memory that really stands out to me was our Vision 2020 project that we kicked off in 2005. That was when we really demonstrated our commitment to long range planning by formalizing the types of investments that we would need to make in people, processes and systems on behalf of our customers and employees. That sense of innovation and forward thinking still guides us today. Also, nothing comes close to the pride and sense of teamwork that I have felt when virtually the entire company comes together in response to a major storm. The way we put everything else on hold and focus on getting service restored to our customers is really a source of pride for me.
Describe the journey from associate engineer to president and COO.
BGE was a strong company when I joined in 1990. Did I think then that I would ever lead the company, no. But over the years I have tried to learn as much as possible from people, no matter their roles or titles. To help me grow as a leader, I was intentional about talking to people whose leadership skills I admired. This helped me tremendously and equipped me to be able to take on the various roles I've had. Conversely, I have been a resource to others, even if I am not able to help them directly. Maybe I can put them in touch with the person that they need to connect with. I didn't come into this world knowing all the answers, and I won't leave knowing them. But the answers are out there. You just have to identify the people who have them.
What was your most challenging role and why?
Many of my roles were challenging but when I was asked to lead the business transformation effort at Constellation Energy, that was unchartered territory for me. There were many functions that I was asked to examine that I was not familiar with. But this was an opportunity for me to grow and build new muscles. As you build muscle, you become stronger. The times when we are most uncomfortable are probably the times when we are learning and growing the most. So, although there were some growing pains, I was always surrounded by people who were generous with their knowledge and always eager to help me. Unbeknownst to me at the time, this assignment was the perfect preparation for my next assignment which was the merger between BGE and Exelon. My career trajectory is a testament to the people who were there to help me whenever I needed it.
What were some of the company's toughest times during your tenure?
Nothing is more difficult for me then when any member of the BGE family is hurt – whether it's on the job or not. The hazardous nature of the work we do cannot be overstated, but people go through personal hardships too and that's just as bad. That's why I am so passionate about safety and all the work we do at BGE to ensure the safety of our employees and customers.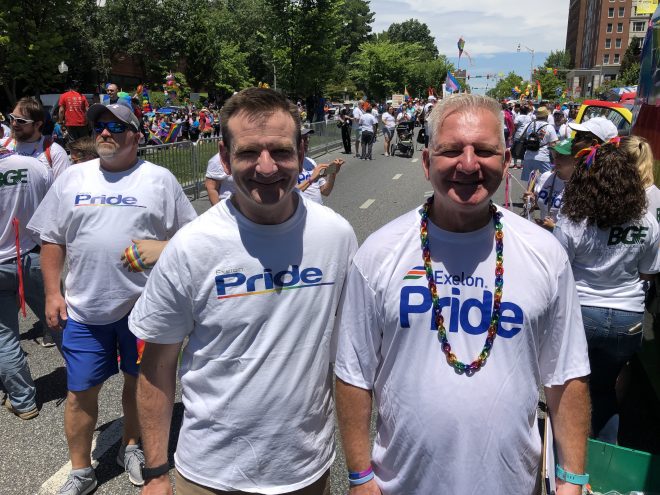 How has BGE evolved over the past 31 years?
A lot has happened in that time. When I came to BGE, the Personal Computer was just starting to show up in our offices. In fact, we were sharing them and had to sign them out. Of course we also evolved from a vertically integrated energy company with power plants, energy sales and distribution to a deregulated industry where BGE focuses only on distribution. And while we have always considered ourselves a strong community partner, we are leaning in to support the communities we serve in ways that we didn't in the past. I believe our commitment to diversity, equity and inclusion – specifically, diverse supplier empowerment, workforce development and community engagement – is unmatched in central Maryland.
What will you miss most about BGE?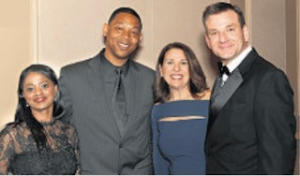 The people of course. The people at BGE and the people at the many nonprofit and community organizations that I have had the pleasure of working with over the years. I fully intend to stay in touch, however it will be very different not seeing them and interacting with them on a regular basis.
What will you take from your experiences at BGE with you to National Grid?
I'll take what I've learned about building teams, supporting their ideas and ensuring the resources are there for them to execute their ideas. I am also going to look very closely at how they show up in the communities they serve through the lens of diversity, equity and inclusion.
What do you say to folks who are saddened to see you go?
BGE is a special place with a lot of good people who truly care about one another. I would encourage people to continue to care for each other. Importantly, care enough to provide honest feedback, but not just to those you may lead but also to those in higher positions than yours. Everyone needs honest feedback. Also, if you have ideas about how to make the company better, don't give up on those ideas. Keep pushing to make a difference.
What are you looking forward to in this new chapter?
National Grid is an international company with operations in the U.S. and the U. K. so I am looking forward to being on the executive committee of a global company. My wife Paula and I are also looking forward to finding a smaller place in a walkable community. With our last son off to college, we are empty nesters now. And while I don't really like the cold, I do enjoy skiing so I will definitely make time for that.
What football and baseball teams will you root for?
I will always be a Ravens and Orioles fan, but I will probably take in a few Patriots and Red Sox games, especially if they are playing Baltimore.
The process is underway to select a chief operating officer reporting to BGE CEO Carim Khouzami. Steve assumes his new role with National Grid on October 1.