Three osprey chicks were rescued from a nest that caught on fire after being struck by lighting. BGE built a platform for the nest then went above and beyond – rehoming the chicks.
When two service operator crews showed up for work last summer, they were assigned a straightforward job – install a new osprey nest platform.
A nesting pair of osprey made their home on a utility pole in Pasadena. Neighbors alerted BGE via Osprey Watch in March, and deterrents were placed on the equipment to protect the birds. The original plan was to transfer the nest to a newly-installed raised platform when the birds migrated south later in the year.
However, the nest caught fire after lightning struck the pole.
BGE and the local fire department secured the situation, rescuing three injured chicks that the Owl Moon Raptor Center nursed back to health.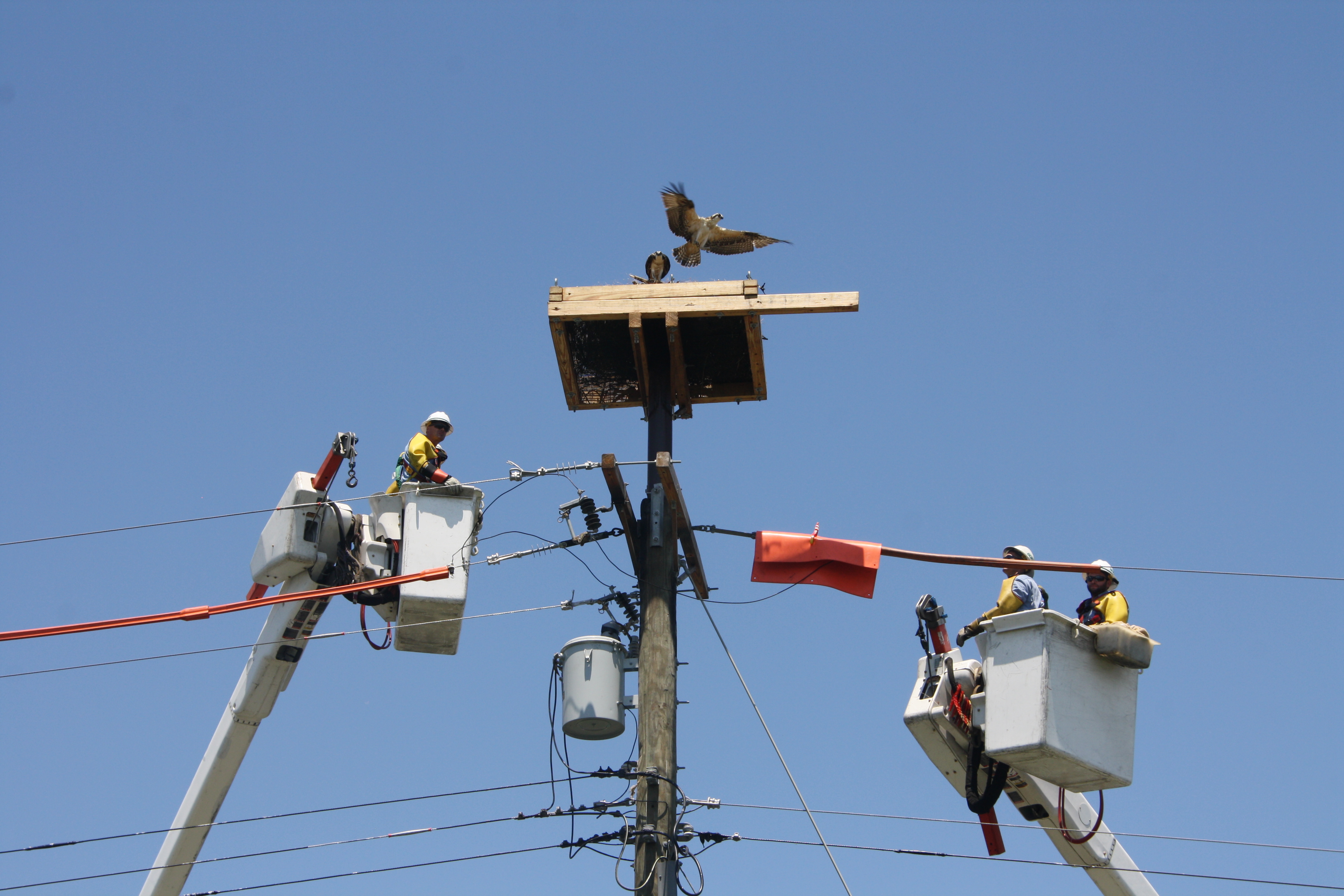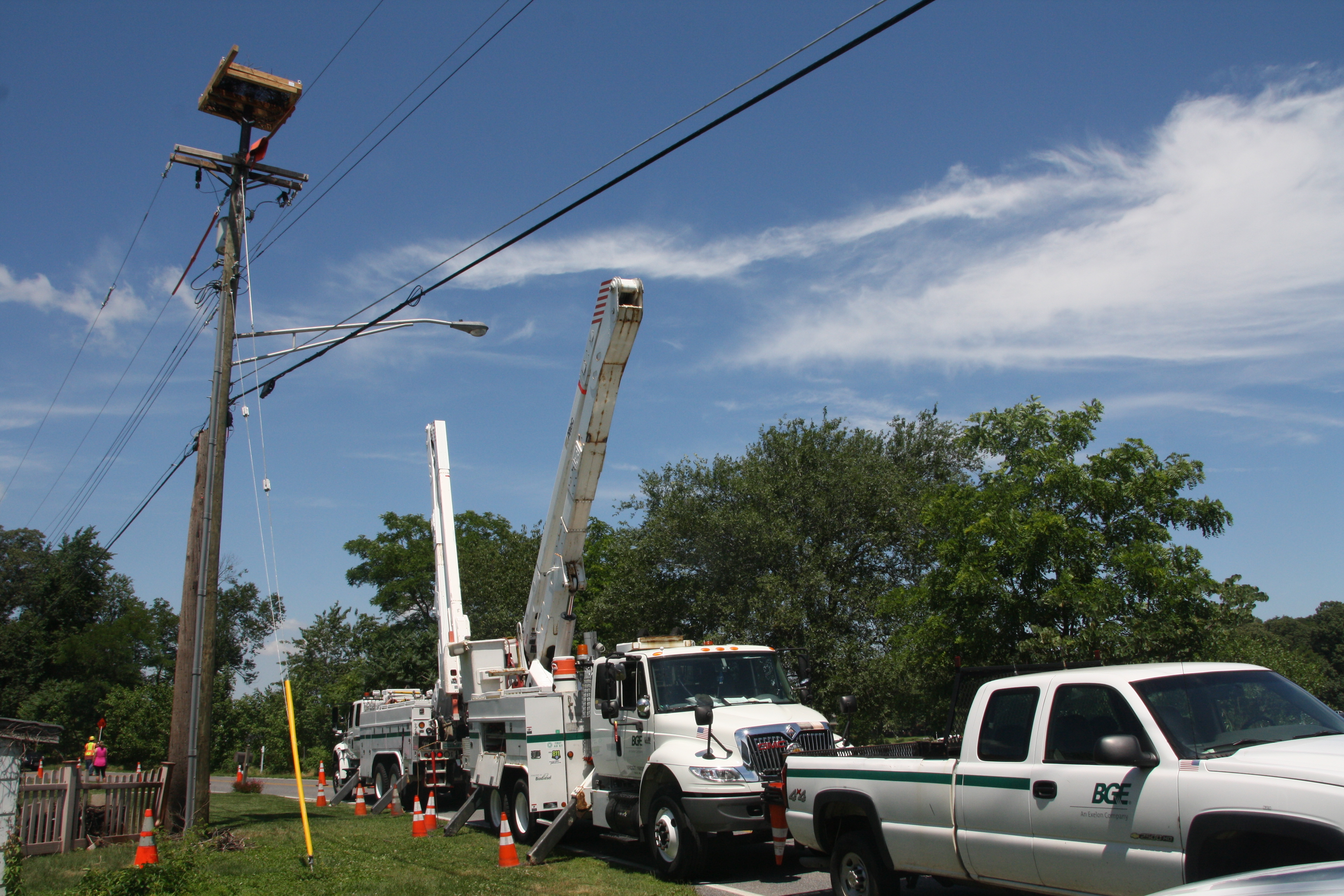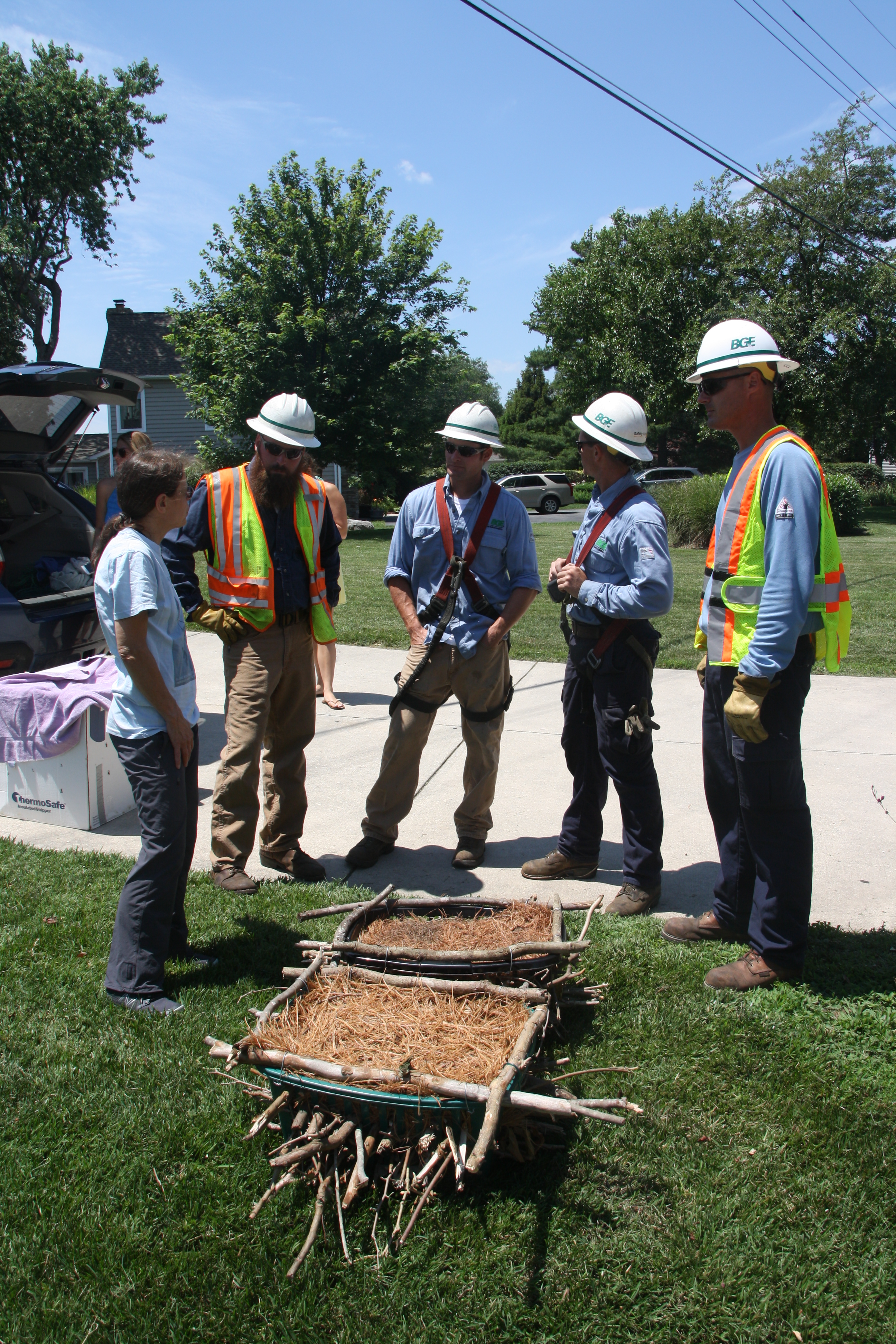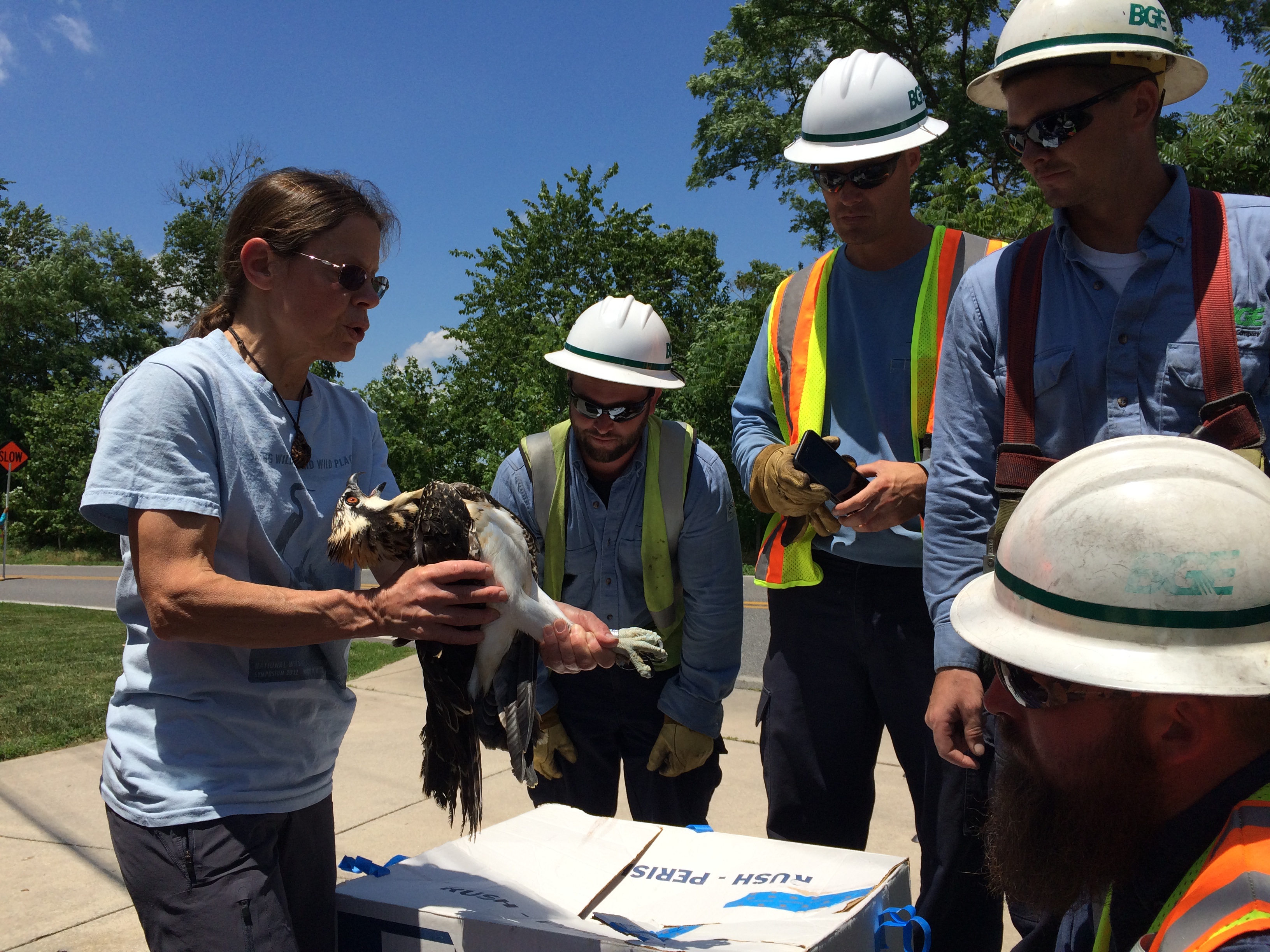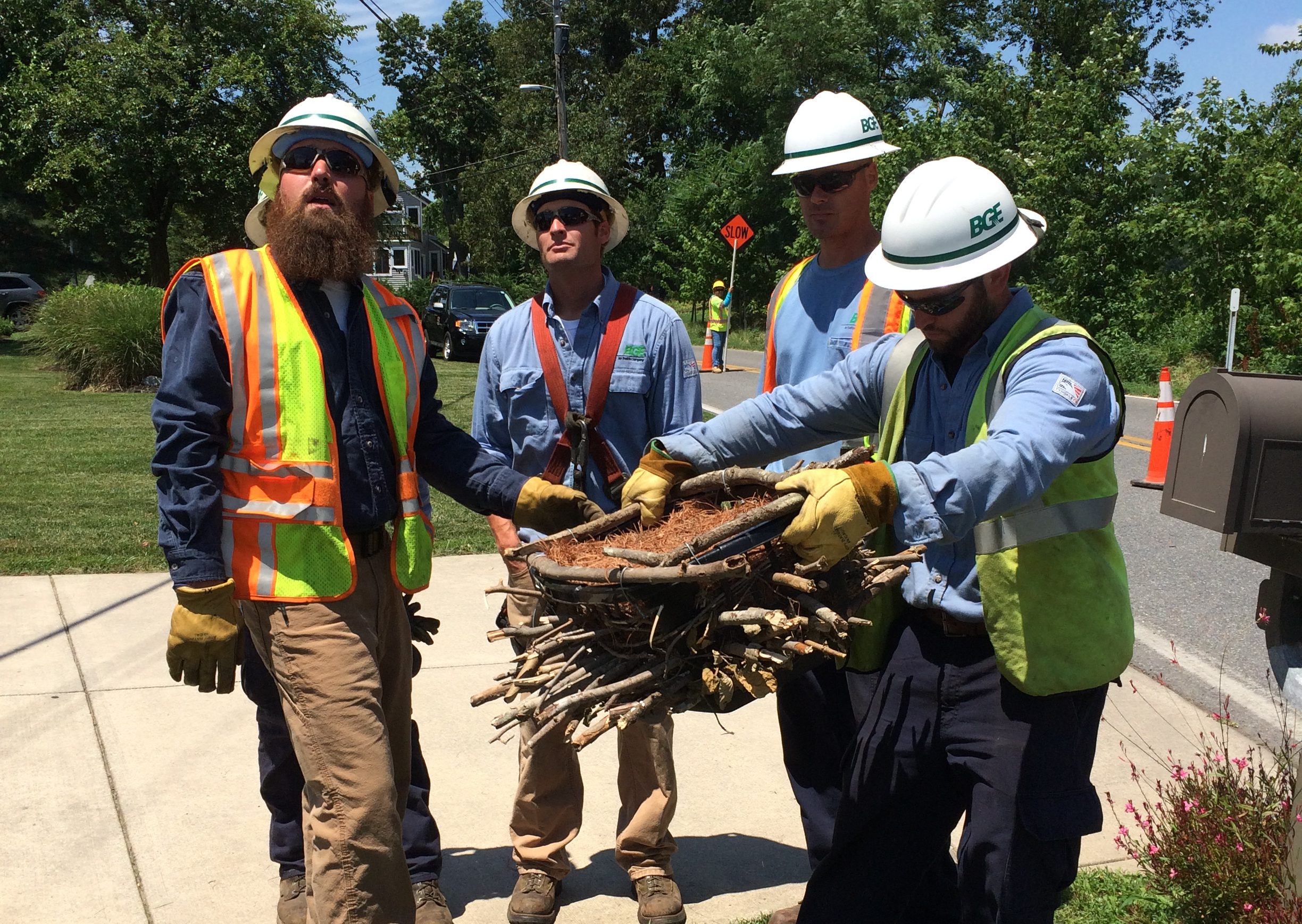 After the crews installed the platform, they were also tasked with a not so straightforward job –relocating the chicks.
After a safety check by the crew leader and a briefing from a raptor expert, technicians carefully placed the chicks into their new home. Then they witnessed a momentous first.
The largest chick stood on the edge of the platform, stretched its wings and flew off into the sky.
"Osprey love to return to the same site year after year," said Greg Kappler, a BGE environmental scientist. "By letting us know if they live on our equipment, we can move them to safer location so your power stays on and you can also continue to enjoy their company."