BGE's Smart Energy High School Interns had a fantastic day at Outward Bound pushing their personal boundaries, developing leadership skills and building relationships with their new colleagues.
More than 40 students from Mergenthaler Vocational Technical High School (Mervo), Green Street Academy, Edmonson-Westside Vocational Technical High School, Carver Vocational Technical High School, the THREAD program, and Baltimore Polytechnic Institute's Pay It Forward program spend five weeks at BGE working in their chosen vocational tracks.
As part of their orientation, the interns tackled Baltimore Chesapeake Bay Outward Bound School's Challenge Course to help bring the group together.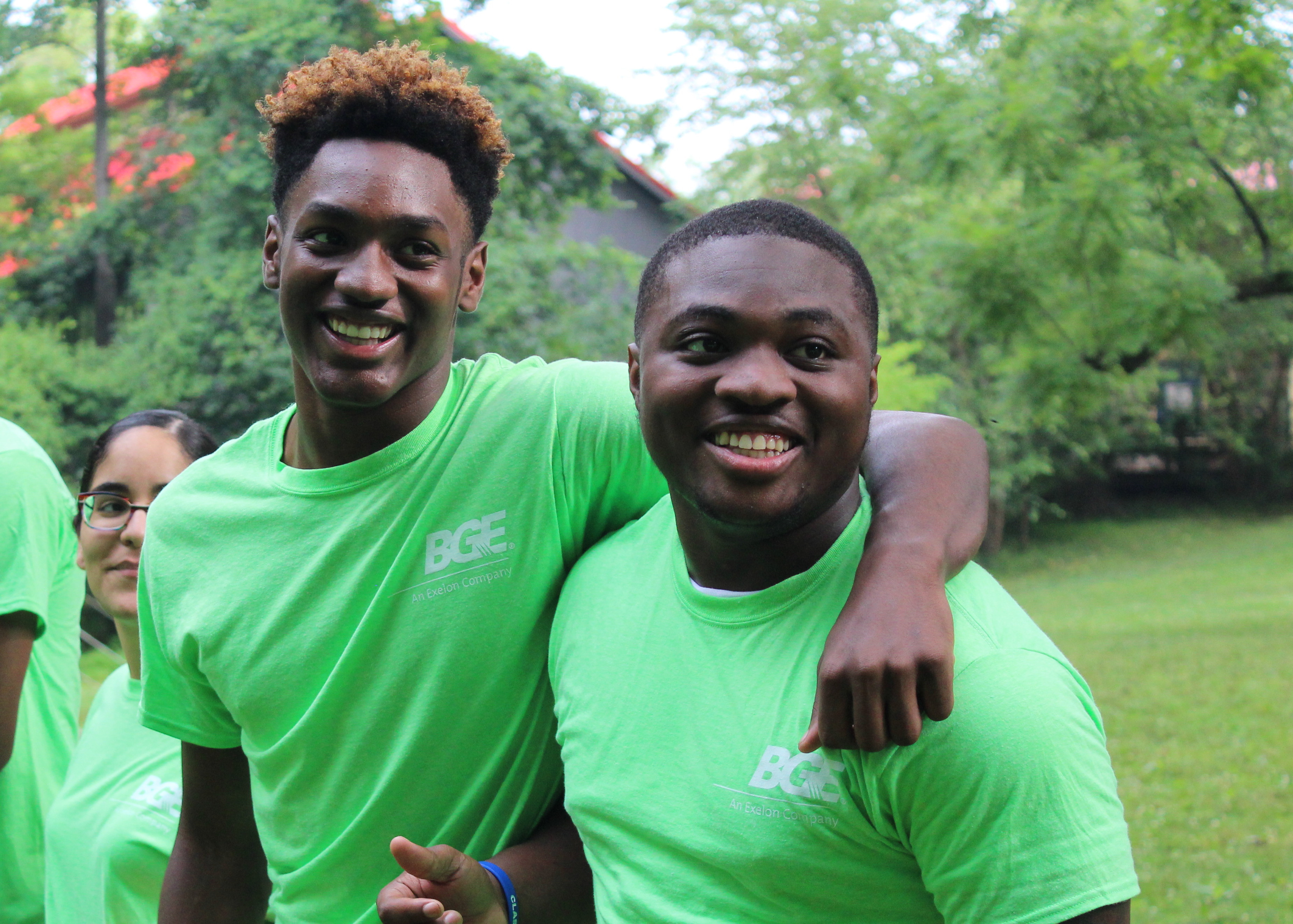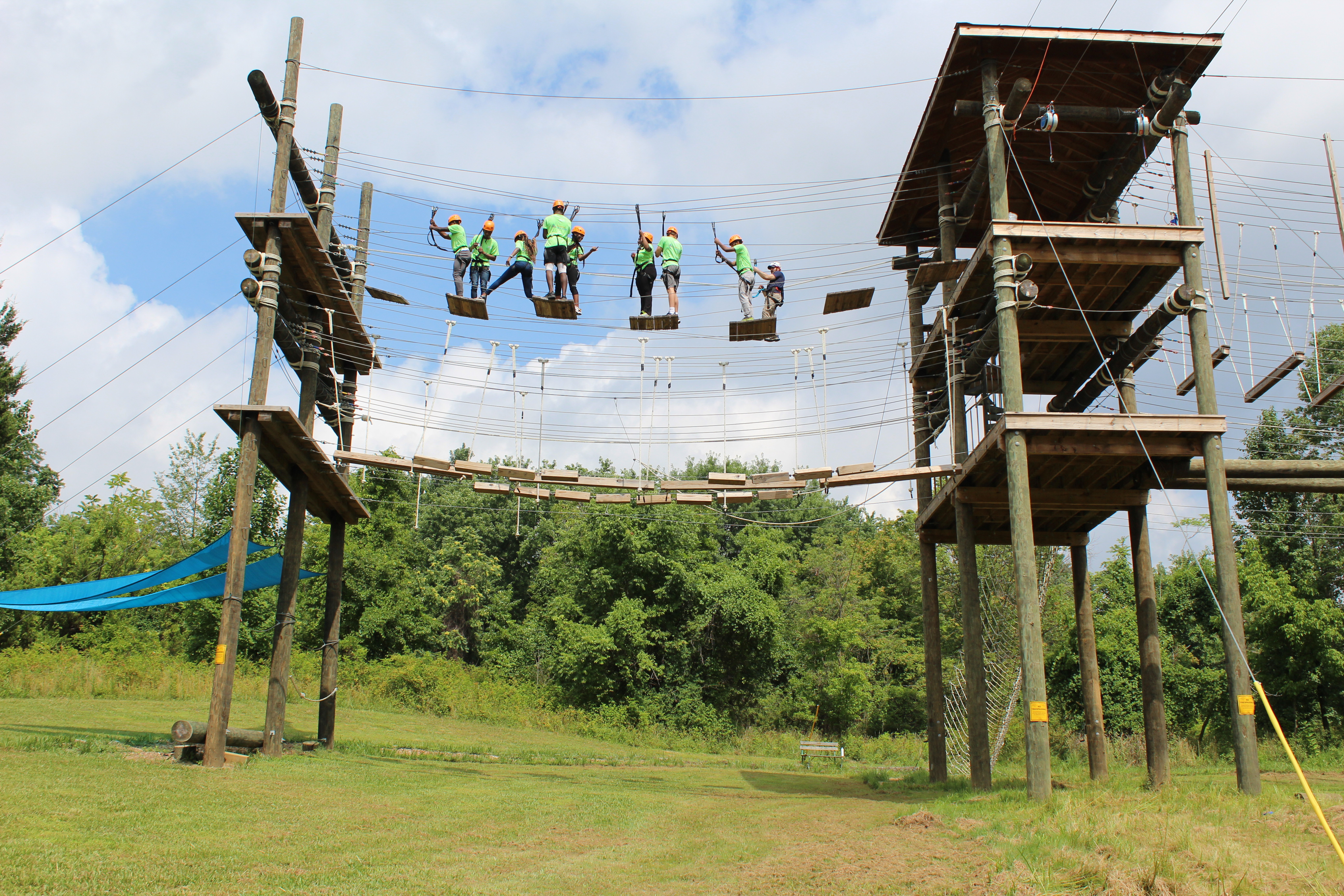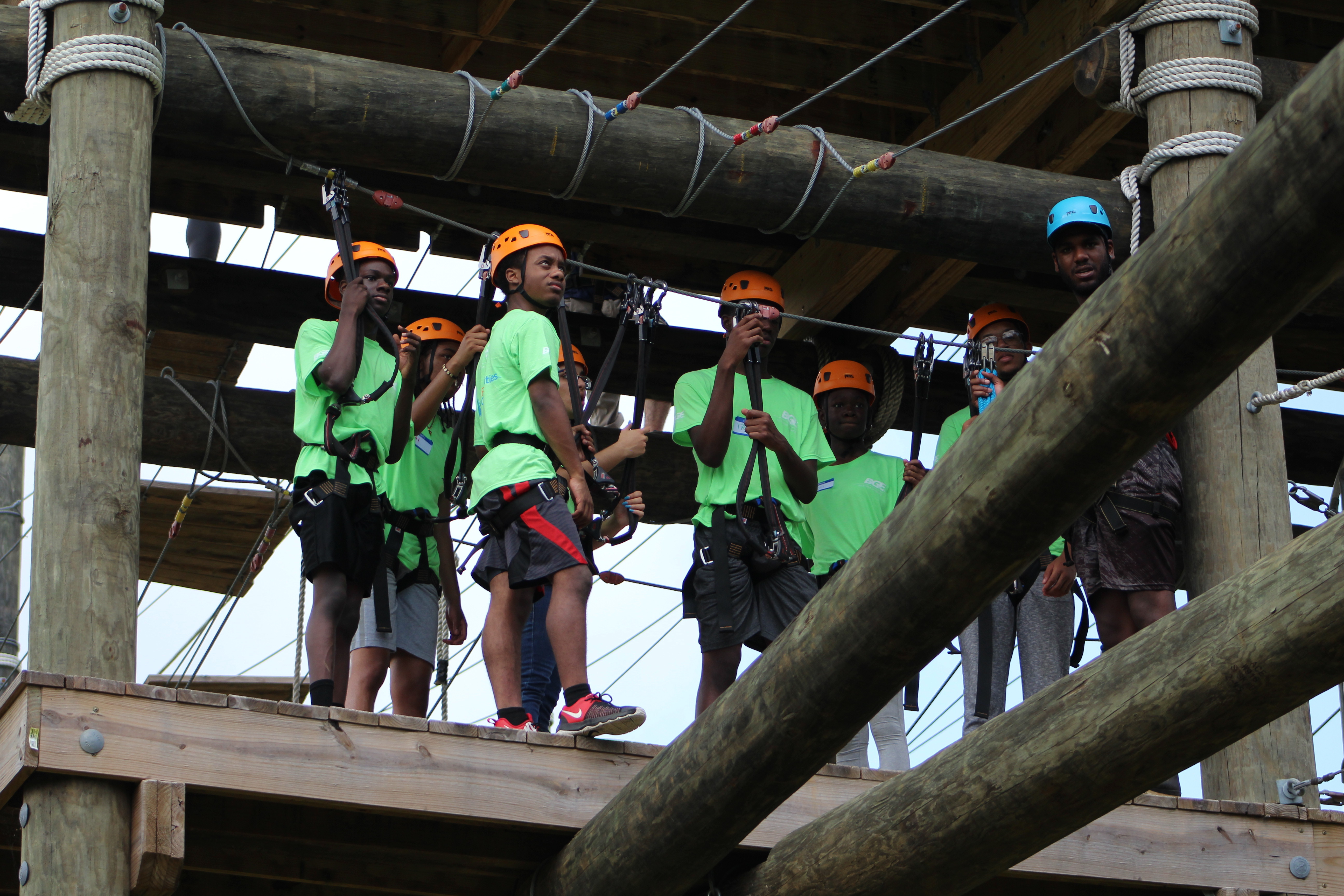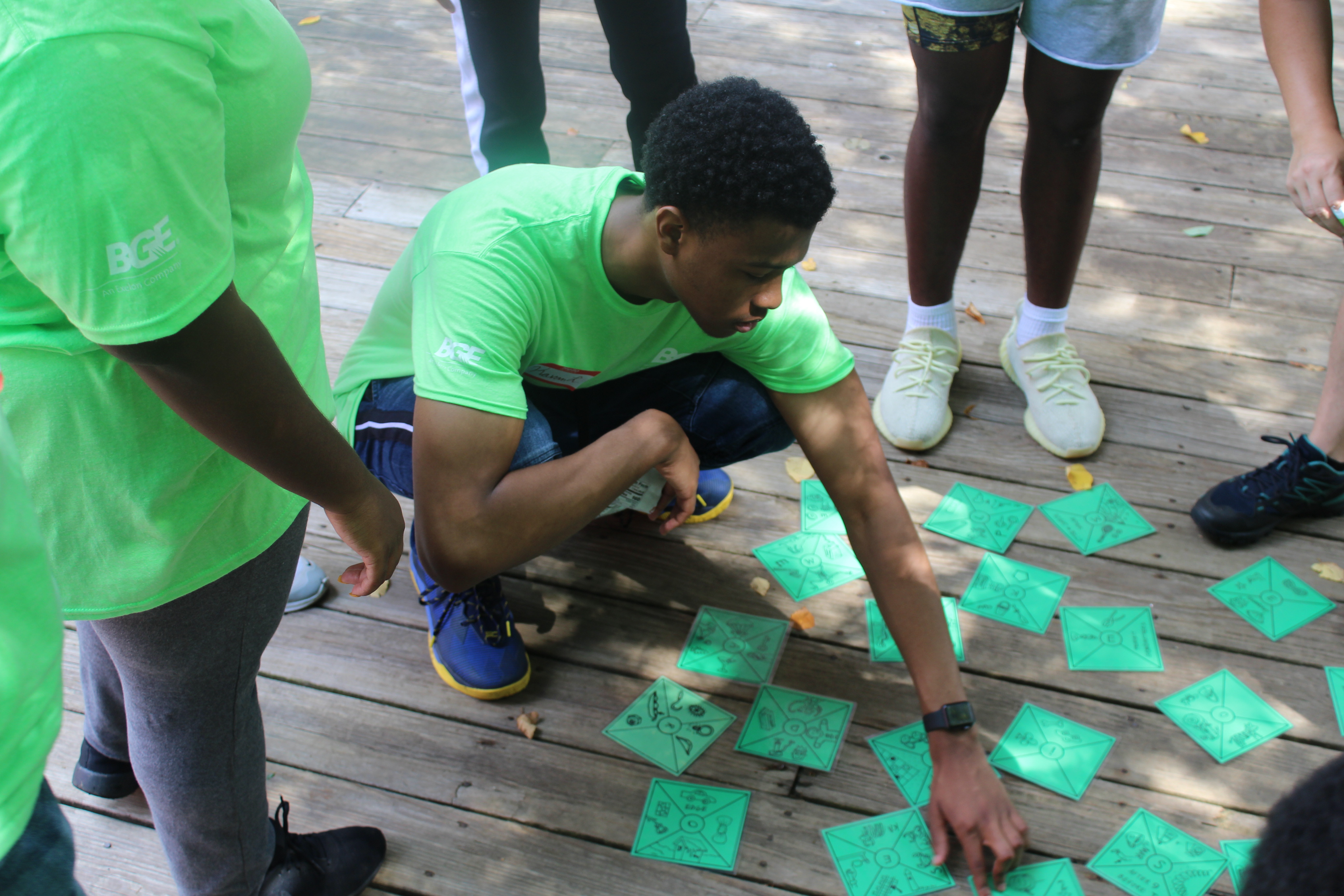 "We have already benefited from the success of this program, with 10 previous participants earning full time jobs at BGE after graduation," said Robert Matthews, BGE's director of talent. "Over the past four years, we've seen Smart Energy Interns exhibit a willingness to learn and a commitment to contribute to our success. BGE is committed to Baltimore, and this internship program is one way we work to strengthen our community."The internship is one piece of BGE's innovative Smart Energy Workforce Development Program, a joint effort with local workforce development agencies and vocational schools to increase access to the BGE Utility Trainee program for local communities.
The internship program allows students studying computer aided design, automotive technology, pre-engineering and construction to spend four weeks with relevant BGE departments: design, fleet services, engineering, outdoor lighting, technical services and customer field operations. It closes with classes on the Construction and Skilled Trade (CAST) test, a utility industry standard, which the interns have the opportunity to take.