Program successfully connects job seekers with major contractors to support increased pace of work on BGE's electric and gas infrastructure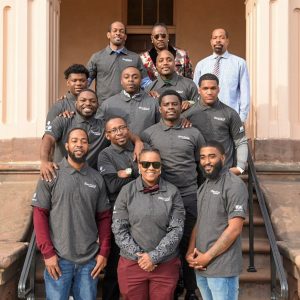 Cheers, tears, applause and hugs marked the first graduation ceremony of BGE's Workforce Collaborative program.
This program, brought to life with Civic Works in Baltimore City, provided 13 participants the opportunity to learn necessary skills and what it takes to work on BGE's infrastructure. The class also met with potential employers – Ferguson Trenching, NPL and Stella May Contracting.
Already, 12 of the graduates have been offered full-time jobs.
Richard Steward spoke from the heart as he represented the class. "I want to thank Civic Works, BGE and the contracting partners for giving us a shot. This is something we really needed, not just for ourselves, but also because we can be a role model for our family, the people who look up to us, and people that are in our corner. You're giving us the chance, and we got our sleeves rolled up. You helped us and guided us on all the right levels and I'm quite sure that the 13 of us aren't going to let you down."
The second Workforce Collaborative class begins in early December and future classes will occur on a rolling basis. To learn more about joining, visit the Civic Works' Center for Sustainable Careers website or call 410-929-6120.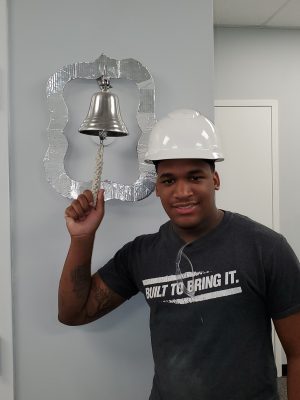 "Sometimes the term 'trailblazers' is overused, but it's not an overstatement to say this class is made of trailblazers. Everyone who started the program has completed it and has developed a foundation for a long-lasting career in utility infrastructure and that is something to be proud of. We are honored to be a part of this program, which creates such great pathways to a long-term meaningful career in a very important industry," said Maryland State Delegate and Civic Works executive director Dana Stein.
Civic Works recruits and screens participants and administers the program. BGE serves as the conduit between its network of gas and electric contractors and Civic Works; BGE also funds the program and ensures graduates meet the standards necessary to work on its system. The Workforce Collaborative will expand in 2020 to include the Power 52 Foundation and is part of BGE's Smart Energy Workforce Development Program, which works to develop diverse talent pipelines representative of BGE's entire service area.