"Knowing where you can get help for your pets in an emergency is something most families don't think about. There are resources like ours that can help," said Dawn Kinna, Humane Society of Carroll County.
Increasingly common natural and manmade emergencies are stressing the Humane Society of Carroll County's (HSCC) scant resources. But that hasn't stopped the Animal Response Team—a small band of HSCC volunteers ready to intervene at a moment's notice to rescue abandoned, injured, neglected or mistreated animals.
The uncertain situations they encounter on each call mirror the stressful experiences of other first responders. One day HSCC could receive a cruelty call that involves 700 birds of all varieties, the next day they could be rescuing 38 dogs from a house with no running water or electricity.
On top of this, many of the saved animals require extensive medical care.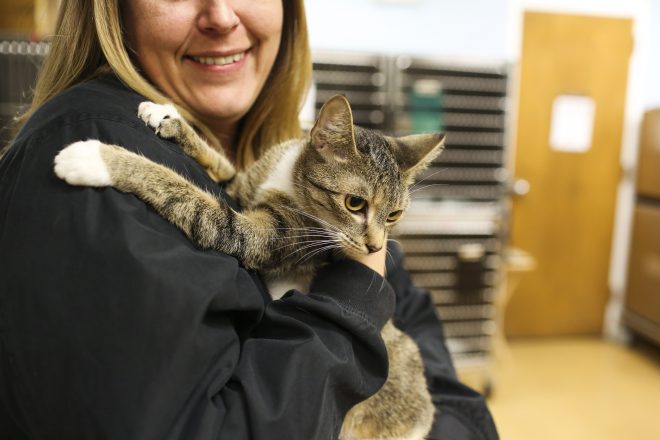 That's where BGE's Emergency Response and Safety Grant has become a much-needed resource for the HSCC. "The extra money goes a long way for us, making really uncomfortable times more bearable," explained Kinna. "In the two years we received the grants, we purchased a generator and two rechargeable tripod lights, as well as a new toolkit and a hand-held thermal imager. These items help in situations where there is electricity, and the imager is really good at finding hidden injuries in animals."
The grant money also has enabled the shelter to do more community outreach and education to spread an important message. They want everyone to be prepared to answer these questions:
What will you do if there is a disaster, a family emergency or accident?
Who will care for your pet?
Do you know what resources are available for temporary rescue and shelter?
Where are the nearest pet-friendly hotels?
If your pet escapes, is he or she microchipped?
While rabbits, goats, dogs, cats, guinea pigs and horses most often benefit from the HSCC's good work, there are times when children benefit too. After responding to an animal welfare check for 11 dogs, the team discovered six children, aged five to 12, living in dangerous, unsanitary conditions and contacted Social Services.
"You never know what you are going to find when you arrive at a scene," Kinna said. "Our Animal Response Team is the best. They always go above and beyond. And when you read in the paper about how you have helped, it's just gratifying."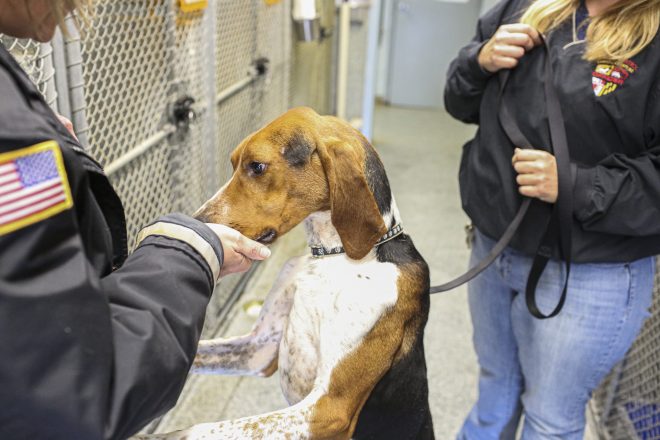 ###
BGE's Emergency Response and Safety Grant program is an integral part of BGE's continued commitment to supporting safety and reliability while also enhancing the communities it serves. It supports nonprofit emergency response and public safety organizations by providing funding that is vital to their success.
BGE's Emergency Response and Safety Grants Criteria:
Organization must be a 501c3 non-profit.
Organization must meet the grant guidelines for eligibility.
Grant range – $500-$10,000.
Grants are considered for new and existing programs that fall within the description guidelines and requests funding that clearly demonstrates improvement in response efforts to urgent needs of the community.
All applications must include a project budget indicating how the grant will be spent.
Applications will not be accepted requesting basic operating expenses.
The project must be geographically located in the BGE service territory.
Be sure to check out BGE Now to see what else BGE is doing for the community.