Appointments related to the separation of the Exelon companies 
We are pleased to announce several leadership changes as work continues on the separation of BGE's parent company into two independent businesses: Constellation, the generation and competitive energy business, and Exelon, the regulated utility business that includes BGE. Corporate and operating company leadership teams are being named and finalized in preparation for the separation.
Several moves involve executives returning to BGE, expanding roles, assuming new responsibilities or promotions: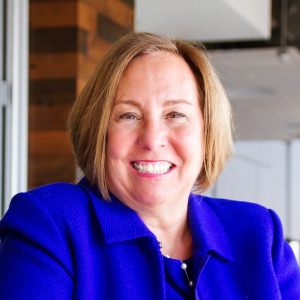 We welcome Denise Galambos back to BGE from Exelon Utilities as BGE's new SVP and chief customer officer. Denise was BGE's former vice president of human resources before joining the Exelon Utilities team in 2020 as vice president of utility oversight.  There she oversaw development of EU public policy positions across the operating companies.  Working closely with strategy teams at EU and the operating companies, Denise coordinated the development of the Path to Clean and electric vehicle initiatives that position Exelon as a leader in addressing climate change.  Denise is excited to be returning to BGE to continue progress underway by the customer teams.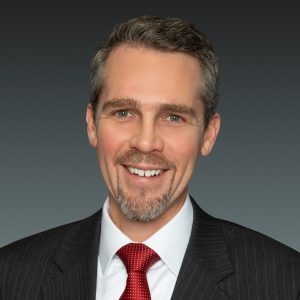 Alex Núñez will lead a consolidated external team at BGE as SVP of government, external and regulatory affairs. The reorganized group mirrors the structure of the external teams at our peer utilities in Exelon. The organization brings together governmental and external affairs, regulatory, strategy, marketing, communications, corporate community impact and large customer services.  This helps ensure that our company strategy and growth opportunities, policy positions, legislative and regulatory priorities and external messaging are closely coordinated. This unified platform further strengthens our ability to execute our Smart Energy Vision and deliver on our public commitments, including our Path to Clean, EV Smart electric vehicle strategy, community diversity, equity and inclusion initiatives and development of multi-year operational plans.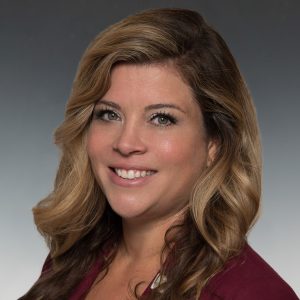 Liz O'Connor, VP of support services for BGE, will take a new role as vice president of IT for BGE and customer. Liz has 20 years of experience in IT roles throughout her career, as well as serving as director of customer strategy at BGE. Liz joined the BGE executive leadership team in 2018 and has served as chief safety officer, as well as overseeing training, security, environmental management, performance assessment, fleet services, and real estate and facilities.  Liz has been responsible for a number of key initiatives in her current role, including driving the accelerated electrification of BGE's vehicle fleet and supporting the development of environmental metrics and goals needed to meet our commitments on the Path to Clean.
We are pleased to announce that Dawn White, director of southwest regional electric operations, has been promoted to BGE vice president of gas distribution. Dawn has been with BGE for 16 years and has held a number of engineering and leadership positions throughout the company. Prior to her current role, Dawn was director of distribution system operations, manager of construction and maintenance, manager of investment strategy, manager of distribution planning, and manager of gas and electric methods, among other positions.  Dawn holds a Bachelor of Engineering degree in electrical engineering from the University of Delaware and an MBA from Loyola University of Maryland.   We welcome Dawn to the BGE executive leadership team.
We are pleased to announce that Michael Cloyd, currently director of field and meter services for BGE, has been promoted to BGE vice president of support services. Mike has more than 15 years with the company, beginning his career with Constellation in finance before joining BGE's regulatory team in 2012.  Mike has served as director of financial planning and analysis and director of customer financial operations before rotating to director of field and meter services.  Prior to joining the company, Mike was a plant controller for Corning Incorporated manufacturing and began his career as a Supply Corps officer in the United States Navy after graduating from the Naval Academy.  Mike also earned an MBA, Finance from Carnegie Mellon University. We welcome Mike to the executive leadership team at BGE.
We are excited that several of our talented team members will share their expertise across Exelon and our sister utilities: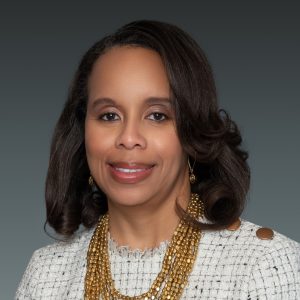 Tamla Olivier, SVP and chief customer officer, will be moving to BGE's sister company PHI to serve as SVP and chief operating officer. She replaces PHI COO Tyler Anthony who has been named PHI's new president and CEO. In Tamla's nearly two years at BGE, she and the customer operations team were instrumental in helping customers through the pandemic by implementing flexible payment options and relief funds. While managing the challenges of the pandemic and meeting customer key performance indicator goals, Tamla also focused the team on the future.  Working across Exelon Utilities, Tamla teamed on the development of a long-term customer strategy flight path that will help ensure we have the technology systems and customer-centric culture in place to meet the needs of our customers in the coming years.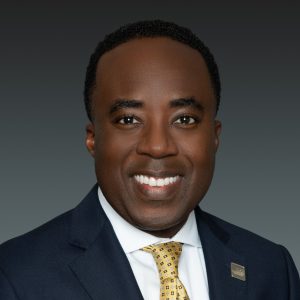 Rodney Oddoye, SVP of governmental and regulatory affairs, will be joining PHI as SVP of government, external and regulatory affairs. Rodney will lead PHI's consolidated external affairs teams, with oversight of the regulatory initiatives in New Jersey, Delaware, the District of Columbia and Maryland. Rodney began his career with BGE more than 17 years ago and has served in a number of positions of increasing responsibility in electric operations, finance and customer operations.  Rodney joined BGE's executive leadership team in 2018 and served as BGE's chief customer officer.  In his most recent role, Rodney oversaw teams that advocated for sound energy policy development benefitting BGE customers, launched BGE's corporate community impact organization and more closely aligned our community support goals with regional nonprofits and academic institutions. He also oversaw large customer service support teams, marketing and economic development and workforce development programs benefitting the region.
Chris Burton, VP of gas distribution, will take a new role within Exelon corporate as VP, energy delivery strategy. Chris will bring his 36 years of experience with BGE to an Exelon strategy oversight role as the company continues to evolve the systems and processes used to serve our customers safely, reliably and sustainably.  Over his career at BGE, Chris has held a number of senior leadership positions, including vice president of electric distribution where he oversaw significant reliability improvements.  He was also instrumental in establishing BGE's smart grid and transitioning customers to a supplier choice model.  As vice president of gas distribution, he has overseen our commitment to replacing the gas system at an accelerated rate under STRIDE.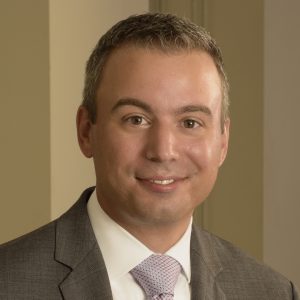 Mike Menendez, VP of IT for BGE and customer, will be transitioning to the role of VP of architecture and engineering within Exelon IT. Mike joined the BGE leadership team in 2015 and has overseen the transformation of BGE's most critical technology platforms. In addition, Mike has built a new digital capability that has delivered award winning digital customer experiences. In his new role of Exelon VP, IT architecture and engineering, Mike will be responsible for enterprise architecture and technology engineering, including platform engineering, cloud engineering, and network engineering for Exelon and Constellation during the transition. In addition, Mike will be responsible for building out Constellation's IT infrastructure and transitioning all of its applications.
Aaron Pierce, director of BGE customer financial operations, will be promoted to vice president of finance at Constellation, supporting the commercial business. Aaron joined BGE in 2019 serving as the director of financial planning and analysis. In that role, he recently helped to support BGE's first Multi-Year Plan. Prior to his time at BGE, Aaron spent 13 years at Constellation and Exelon, holding various financial and engineering positions.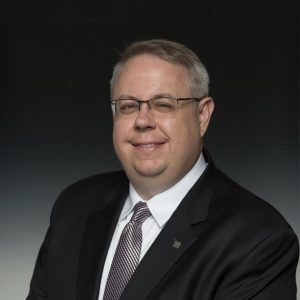 Aaron Koos, BGE vice president of communications, has been promoted to Exelon SVP, corporate affairs and chief communications officer. Aaron has led the BGE communications team since 2017 and has been with the company for 15 years, serving in positions of increasing responsibility with the Constellation and BGE communications teams. Throughout his tenure, the BGE communications team has managed crisis and emergency events, enhanced digital communications capabilities, and ensured BGE communications serve and reflect BGE's diverse internal and external audiences.
Our congratulations go out to all of these leaders.