A BGE Green Grant sponsors goats munching invasive plants and protecting cherished woods.
The goats of Harmony Church Farm made their annual trip to lunch at Towson University's (TU) campus in September. They didn't make a stop at the dining hall, but instead munched their way through the invasive plants at the university's Glen Arboretum.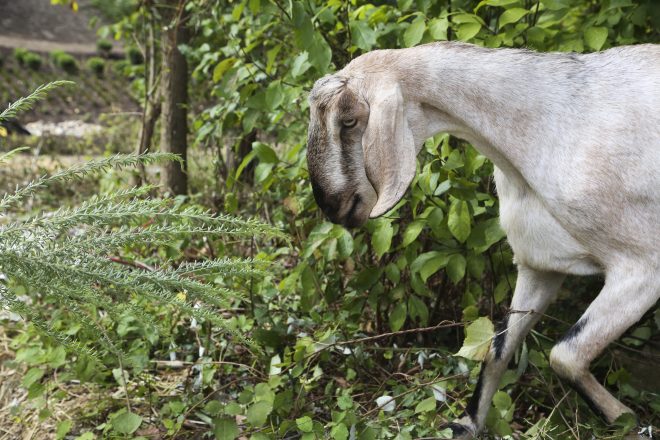 The arboretum is a treasured part of the Towson campus, featuring 10 acres of woods that is used for ongoing research in biology and chemistry. Since 2014, a BGE Green Grant has helped protect the arboretum by providing the funds for innovative projects, like goats to remove the invasive plants that bloom in the woods. The goats, unlike chemicals or tractors, are an environmentally friendly way to removing the invasive species.
###
The BGE Green Grants program has benefited hundreds of innovative community projects with more than $2 million in charitable giving from BGE. Grants range from $500 to $10,000. Organizations that receive a Green Grant are located in BGE's geographic service area and use their award for a project that falls into at least one of BGE's environmental focus areas: conservation, education, energy efficiency, pollution prevention, and community engagement. Prospective grant recipients must be 501(c)(3) non-profits with a board of directors and must meet additional criteria to be eligible.