Automation technology installed throughout the BGE electric distribution system helped customers avoid more than one outage for every outage that occurred during the most disruptive December storm in BGE's 200-year history
A pair of once-a-century events that occurred in central Maryland over Christmas weekend brought 2022 to an improbably disruptive close. Strong, sustained winds caused power outages for more than 112,000 BGE customers, making Winter Storm Elliott the most disruptive December storm in the company's 200-year history. Temperatures plunged, with the high reaching only 20 degrees on Saturday, Dec. 24.
The last time it was that cold on Christmas Eve? Back in 1892.
In these conditions, restoring service for customers as quickly and safely as possible was especially critical. By Sunday night, BGE and mutual assistance crews working around the clock had the power back on for 99 percent of customers impacted by Elliott two days earlier. They responded to more than 1,500 repair jobs across central Maryland.
Without BGE's continued investments in long-term electric reliability initiatives and replacing aging and obsolete infrastructure, the restoration effort would have been far more extensive. Among these investments is automation technology installed throughout the BGE electric distribution system to clear transient faults and isolate permanent faults. The result: a smart system that, when possible, automatically avoids customer outages that otherwise could have been addressed without repair, but would still require intervention from a crew (i.e., customers would experience increased restoration time).
Automation equipment prevented 148,297 additional service interruptions during Winter Storm Elliott. That means customer outages could have more than doubled, topping 250,000 in the absence of strategic reliability enhancements.
Full-year data is even more impressive. In 2022, total avoided customer interruptions exceeded 2 million.
Ongoing investments are integral to BGE's strong reliability performance. Under BGE's 2021-2023 multi-year plan, BGE is investing more than $80 million annually in distribution system performance upgrades to further improve customer reliability. Investments focus on reliability work to reduce the frequency and duration of customer outages (this includes, but is not limited to, installing automation equipment), aging infrastructure replacement, and 4kV conversion work.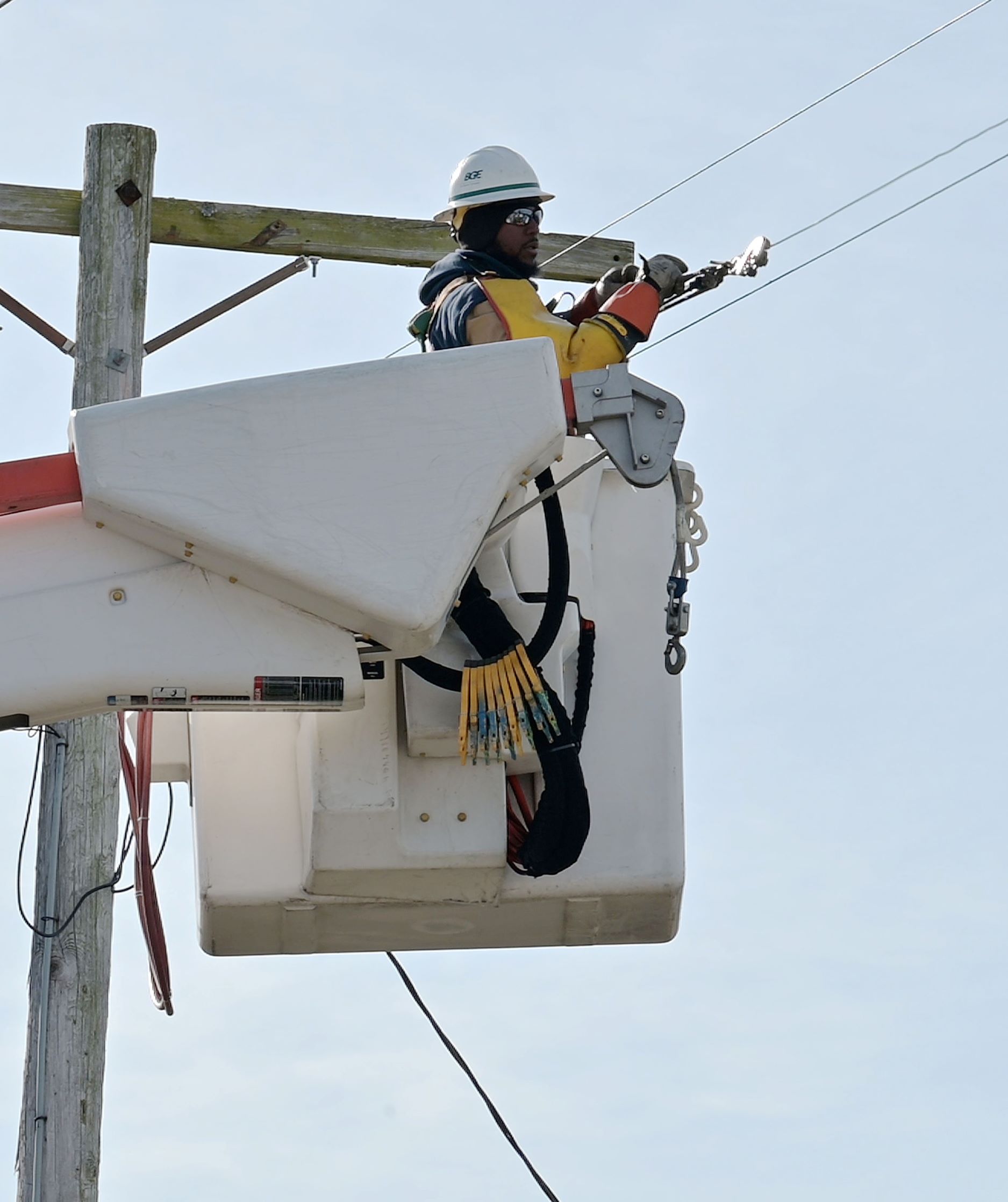 Extreme weather will continue to be among the most significant threats to the electric system, and Winter Storm Elliott was the latest reminder of the importance of storm preparedness–for BGE and other responders, and for customers. Actionable information on readiness steps customers can take before, during, and after storms is available on bge.com.