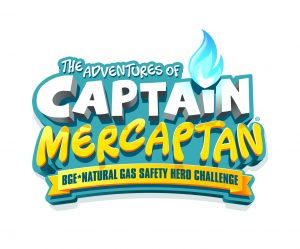 The Adventures of Captain Mercaptan®, BGE Natural Gas Safety Hero Challenge kicked-off this year with celebrity judge Ava Marie from WBAL-TV.
The contest challenges elementary school students in BGE's service area to submit a three-panel comic strip illustrating a natural gas safety message featuring Captain Mercaptan, BGE's fictional natural gas safety superhero.
"I'm so proud to be a part of BGE's natural gas safety campaign that empowers kids to become safety leaders in their own communities," said WBAL-TV meteorologist Ava Marie. "And what a fun way for them to learn more skills in STEM – Science, Technology, Engineering and Math."
Last year's winning entry was from Resurrection-St. Paul School in Ellicott City. To date, BGE has awarded $210,000 to area schools over the past six contests.
The submission phase is now open and runs through Nov. 10.  Public and private elementary schools in BGE's service area are encouraged to download the online entry kit and work with their students to complete their entries.
"We are excited about the addition of Ava Marie to this very important educational program," said Christopher Burton, BGE's vice president of Gas Distribution. "At BGE, maintaining a safe and reliable natural gas system for the customers we serve is a top priority. This contest utilizes the creativity of children to teach them how to live and work safely around natural gas in a fun and exciting way."