Yes, girls enjoy construction jobs, too!
Twenty-five middle school and high school girls spent the day at BGE's Spring Gardens natural gas facility for the National Association of Women in Construction's (NAWIC) summer camp. This is the fourth year in a row that BGE has partnered with NAWIC to offer the girls a supportive and nurturing environment to explore the construction industry. Many of the participants had no idea how exciting, fun, and financially rewarding a career in construction could be until attending the camp.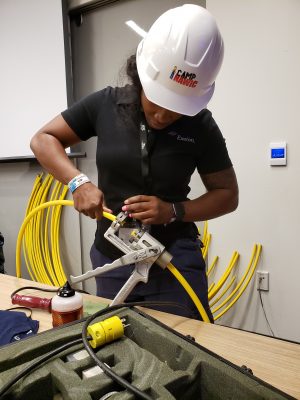 "I wanted to be an interior designer but now that I came here I changed my mind," said Cockeysville Middle School student Kamali Rivera. "I now want to do regular construction, or maybe be a project safety manager."
The campers got an opportunity to learn from experienced and well-respected women BGE field workers. The campers fused pipes to make hula hoops, performed a gas leak survey walk and took part in electric and gas safety demonstrations during the day-long camp.
"BGE is committed to diversity and inclusion and this camp exposes young ladies to women role models who have achieved success in our company," said Carol Dodson, BGE vice president of transmissions and substations. "We want these girls to leave this camp understanding that many women are contributing to the growth and success of the construction industry and there are future career opportunities available to them at BGE and throughout the construction industry."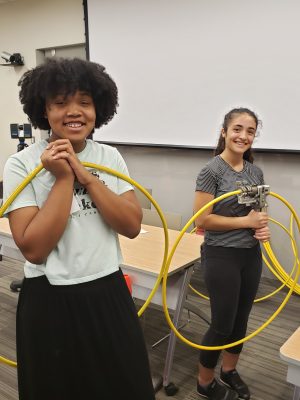 BGE is dedicated to enhancing the success of women in the construction industry and expanding the pool of potential BGE employees. In 2018, BGE's parent company, Exelon, contributed $13.7 million to education-related causes. In addition to the company's investment in STEM programs for young women and girls, Exelon's HeForShe partnership with the United Nations includes a commitment to improving the company's retention of women by 2020.