Runoff from large area of south Baltimore flows out of two storm drains at BGE's Spring Gardens facility – and leaves trash behind.
There's a beach of countless discarded objects marooned on the eastern bank of the Patapsco River's Middle Branch in south Baltimore. Bottles, Styrofoam, plastic bags, and other buoyant trash tossed into storm drains and the Gwynns Falls end up here. Some of the refuse makes its way to the Chesapeake Bay. Some of it stays put.
The environmental damage is extensive. Cy Applebee-Kellett sees it first-hand.
"One time I found a refrigerator," he said. Applebee Kellett is a technician with Clearwater Mills, LLC, the company that operates three (soon four) trash wheels in waterways around Baltimore. From his small boat he services the trash wheels and removes garbage the machines have gobbled up. His next stop—when high tide cooperates—is two BGE-funded trash cages in the Middle Branch.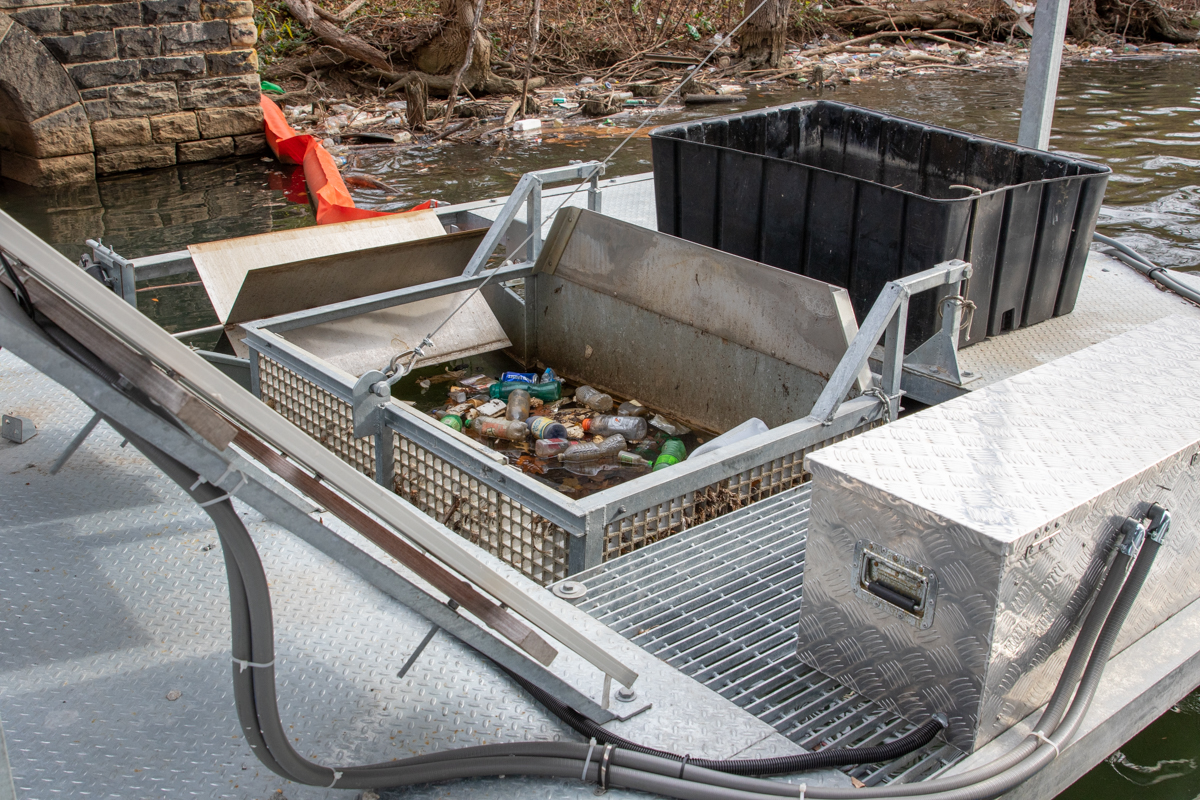 BGE worked with Clearwater Mills and KCI Technologies, Inc., to install these first-of-their-kind trash cage collection systems where the Middle Branch meets the company's Spring Gardens facility. The first trash cage – affectionately called 'TED' for Trash Elimination Device – was installed in 2017 and sits within an open swale at the end of the Heath Street stormwater drain. The second trash cage was installed in early 2019 and sits in the Middle Branch at the outfall of the Fort Avenue stormwater drain. Together the cages capture trash in the stormwater runoff from approximately 95 acres of south Baltimore and prevent it from reaching the Patapsco River.
"This project is a voluntary effort by BGE to help improve local water quality and the aesthetics of the area," said Kevin Costello, a senior environmental program manager in BGE's Environmental Management Unit. "It's an important part of our commitment to environmental stewardship."
The waters of the Upper Middle Branch near Spring Gardens are crucial to the propagation of striped bass, yellow perch, white perch, shad, and river herring. The shoreline is wintering grounds for several species of waterfowl. Baltimore City and the Chesapeake Bay Program have identified the Middle Branch as an area in critical need of protection.
To date, the Spring Gardens trash cages have recovered more than 1,700 lbs. of trash – the equivalent of a few full trash bags every week.
The systems utilize solar power to move trash from the cage into a dumpster. Each cage is equipped with a camera to ensure constant monitoring. When the cages are full, Applebee-Kellett collects the trash and takes it to the Wheelabrator Baltimore waste-to-energy facility across the Patapsco River from Spring Gardens. All green, no landfill.
Garbage doesn't bother Applebee-Kellett—he enjoys getting paid to drive a boat.
"Saving the world is good, too."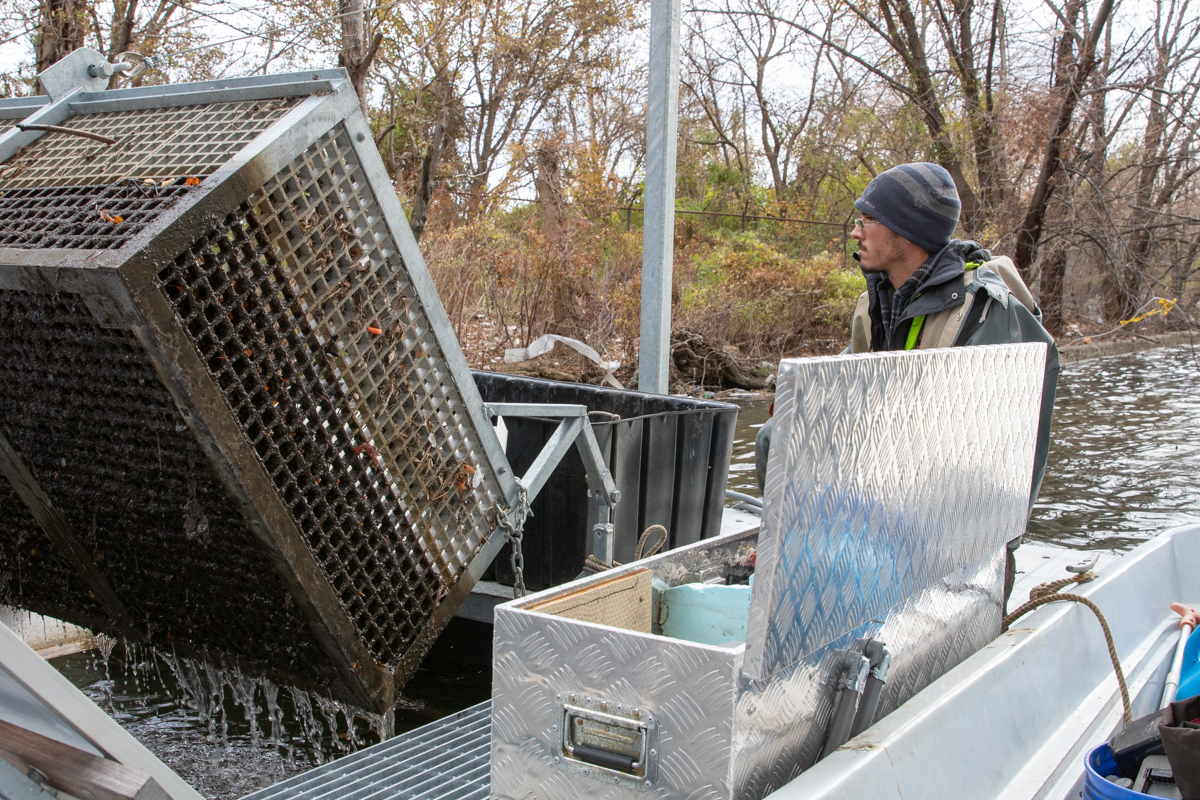 More information about BGE's environmental initiatives is available at bge.com.