Jessica Long, Paralympic gold medalist and daughter of BGE New Business Supervisor Steve Long, makes a big splash with her Toyota Superbowl ad.
Most people tune in to the Super Bowl to watch the game. Others admit it's the commercials they want to see. It's a safe bet that BGE New Business Supervisor Steve Long falls into the latter category. His daughter, Jessica Long, played a starring role during the game in February. But she wasn't anywhere near the field.
She was in a pool, and her story of hope and strength was showcased in a commercial by Toyota. Jessica Long, born in Siberia without most bones beneath her knees in both legs, was adopted, along with her brother Joshua, by Steve and Beth Long in 1993.  Jessica was just 13 months old. Today, she is the second-most decorated Paralympian in U.S. history.
23 Paralympic Medals – 13 Gold
Jessica, who has garnered 23 Paralympic medals—13 gold—and many others, including National, World Cup and World Championships, in her storied swimming career, is training for her fifth Paralympic competition in Tokyo this summer. Jessica's journey hasn't been easy. She has overcome many obstacles, including more than a dozen surgeries. She started swimming in her grandparents' pool after church as a toddler. Today, she credits her family and all who support her for her achievements.
"I was raised with so much love. My parents have always been proud of my accomplishments, but they were more concerned about my character and how I treated others," Jessica stated humbly.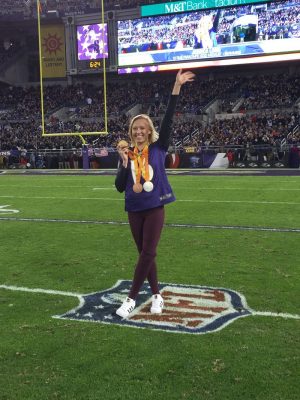 Being authentic and working hard runs in the family. Steve started working for BGE in gas construction the week after he graduated from high school. "I will be with the company 44 years this June," he stated proudly. His successful career has provided many opportunities and some challenges, much like his daughter's.
"My father is such a selfless family man. He has always been there for me and my five siblings—we had an amazing childhood. He took me to swim practice, cheered me on, helped me with my prosthetics and inspired me. He works so hard, and he puts everything into his job," Jessica said with a smile in her voice.
Super Star Dad
In addition to training and coaching, Jessica enjoys being a Team Toyota Athlete. Toyota is a Paralympian sponsor.  "Toyota is all about mobility. As a double amputee, being mobile is especially important to me. It's such a good fit!"
The ad was shot more than a year ago. Jessica, who had no idea how the story would be told, was delighted when she saw it.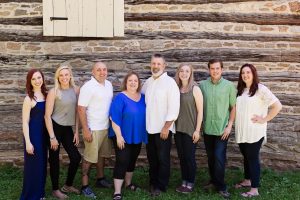 "I love how the commercial highlights my parents. It tells the story about this young couple from Baltimore with two little children who went to great lengths—literally to Siberia–to make me a part of their family. It really speaks to their character," Jessica stated.
Steve has a different take. "It was really neat that the rest of the world got to travel along the journey that Jessica has taken so far in her life," he observed. "It hasn't always been easy, but it has been pretty amazing."
Jessica, who describes her family as extremely close-knit, holds a special place in her heart for her father. "My wish is that every girl has a relationship with her father like I do with mine," she gushed.  "He is truly my favorite person in the world."
Here's to Jessica, Steve and the Long Family—and to the hope and strength in all of us.