BGE will electrify 50 percent of its 1,300-vehicle fleet by 2030, and our people are innovating to speed the transition – like adding solar panels to EVs to increase range.
Electrifying a company's vehicle fleet poses many challenges – including limitations posed by currently available electric vehicles (EVs). We knew building an EV fleet would pose it challenges, and tackled them head on.
But BGE's meter reading vehicles (gas-powered Ford Escapes) are an ideal place to start: the work can be done using a normal-sized car and daily mileage is steady and predictable.This made them perfect candidates for an EV fleet.
And the payoff would be immediate.
Switching just one Escape to an all-electric Chevy Bolt will result in 16,000 fewer pounds of CO2 emissions, 1,000+ less gallons of gasoline used, and $2,800 in savings each year.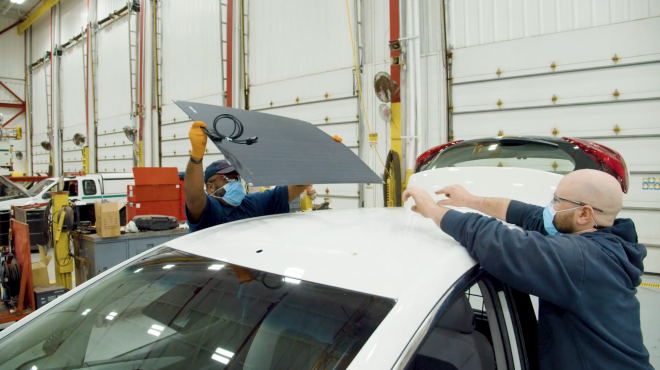 But meter reading vehicles do pose a unique challenge–the meter readers draw power from the battery, decreasing the Bolts' mileage range by 10 percent (27 miles). During the winter, cold weather and cabin heat cuts range by an additional 30 percent.
This leaves the Bolt without enough power to complete the travel required for meter readings.
Fortunately, Andy Hedrick, BGE's senior government and equipment compliance specialist, developed an innovative solution that extends the Bolt's range so it could be used for this work, and applied to our EV fleet.
He realized that a roof-mounted solar panel integrated into the Bolt's low voltage system could support nearly all non-driving electric needs like the meter reading equipment, interior lights, and heating and cooling.
In December 2020, the fleet team was able to test the solar panel-equipped Bolt. Despite the weather only getting up to 34 degrees, the meter reader successfully completed a six hour, 166-mile journey on one charge.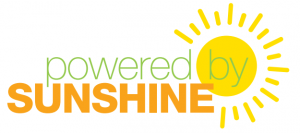 Six additional Bolts will be outfitted, which will lead to an annual reduction of 7,840 gallons of fuel used, dropping CO2 emissions by 112,000 pounds, and saving nearly $20,000.