BGE crews restored power to more than 11,000 customers in Puerto Rico, safely installing 376 poles and more than 108 miles of conductor.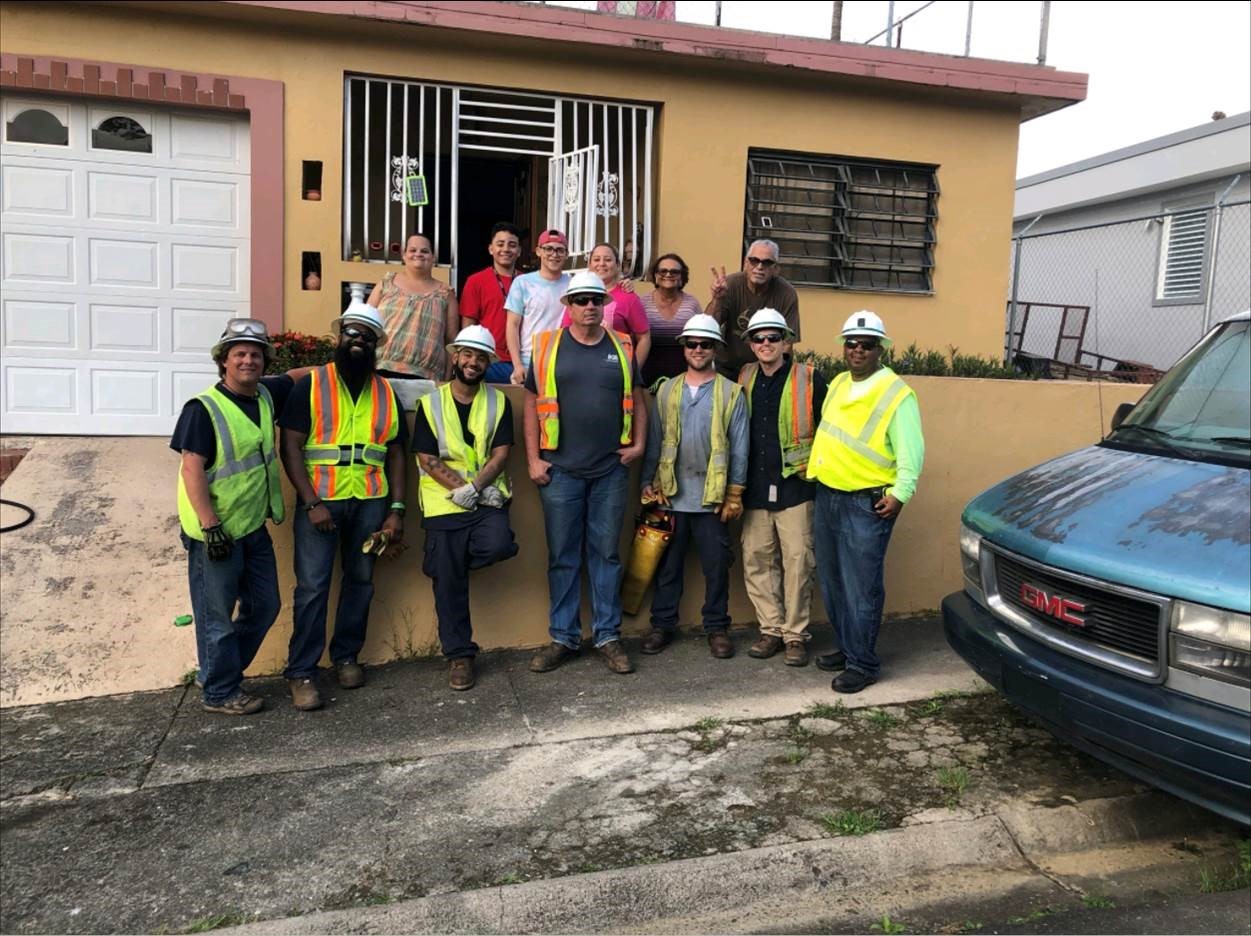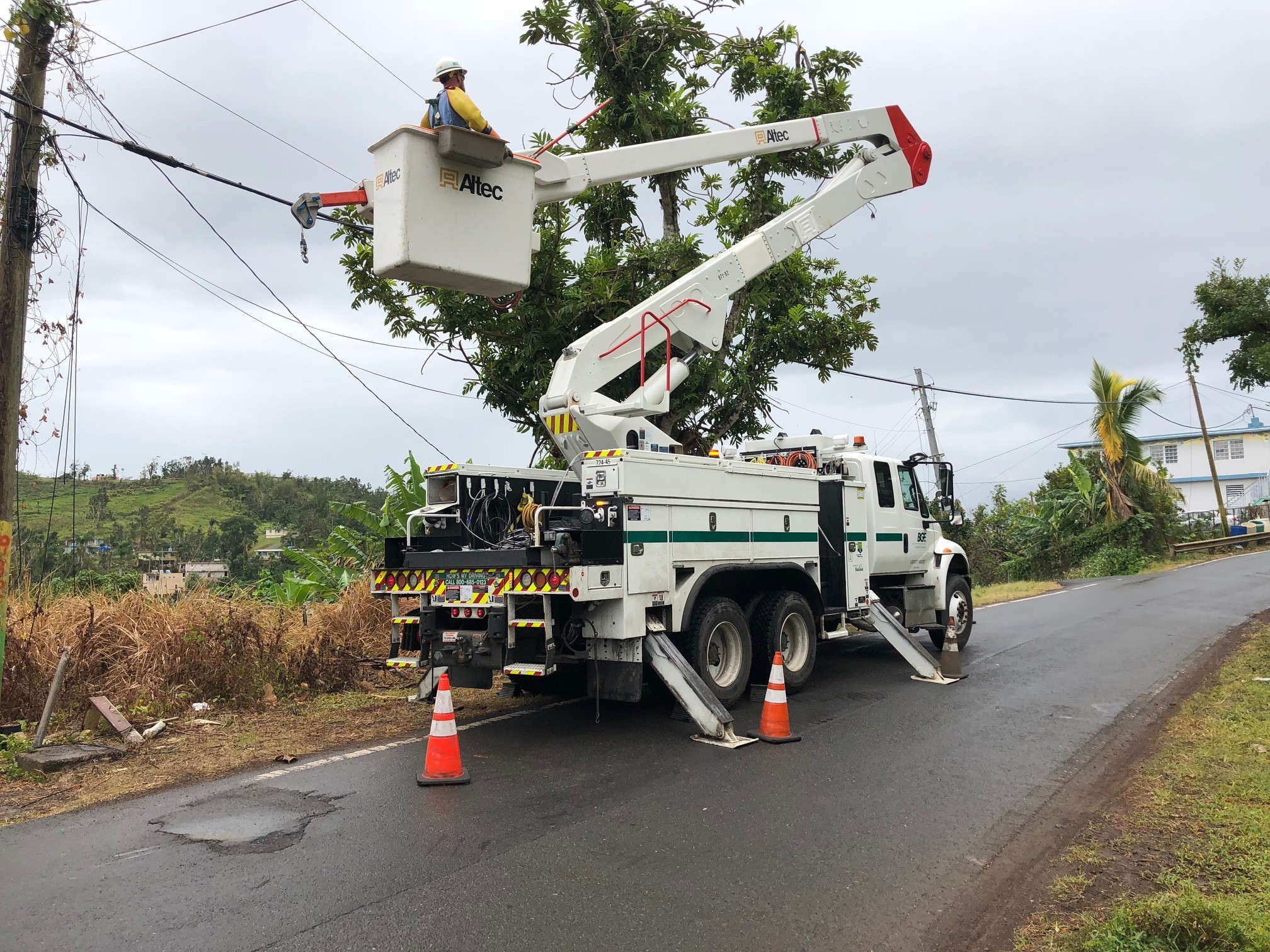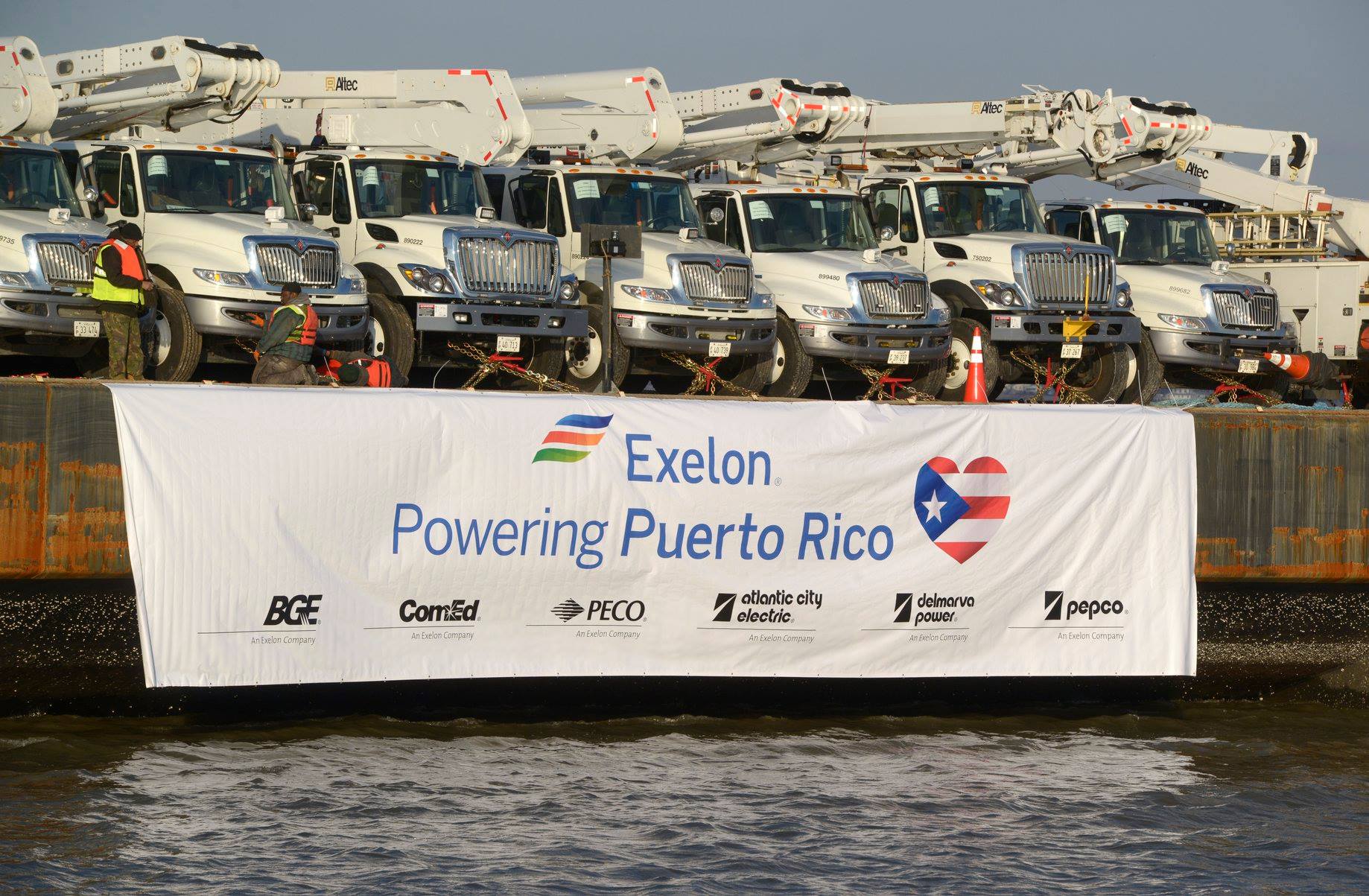 Setting utility poles with helicopters, rappelling down ravines to retrieve electric wire and using drones to pull wire across mountainous terrain. Sounds like scenes from an action movie. But this was actually work performed by BGE crews during their mutual assistance mission in Puerto Rico.
It was the first time our employees left the continental United States to assist with power restoration. All told, the seven-week deployment was the longest mutual assistance effort in our company's history.
"We faced some very rough terrain in very remote, rural areas. Each decision was made with the safety of our employees and the residents of the island in the forefront of our minds," stressed Sr. Safety Specialist Rudy Johnson.
The second wave of employees returned home in April and were greeted with a hero's welcome—from family members, members of the Organization of Latinos at Exelon (OLE), fellow employees and BGE leadership—at White Marsh Service Center.
"Most of the customers on the island were without power for more than six months. Your work made a transformational difference in their lives," remarked BGE President and Chief Operating Officer Steve Woerner.
"When we first arrived in Puerto Rico, people celebrated as our trucks rolled through communities. The best moments came when we restored power and you could hear the cheers for what seemed like miles said Johnson. We felt like true heroes."
The working conditions were challenging, but the results were impressive. Our crews restored power to more than 11,000 customers, safely installed 376 poles and over 108 miles of conductor.
The mission personally impacted employees.
"This was a very humbling experience as we restored both power and hope to the island," said Supervisor of Distribution Eric Guy. "I'll always remember the amazing people and the beautiful mountain views. I will never forget this trip."
The lights are now back on for the majority of customers who lost power during the devastating hurricanes last fall.
Job well done!