BGE's chief customer officer thanks customers for helping to further ensure the reliability of the electric delivery system across the Mid-Atlantic region during two extremely hot July days.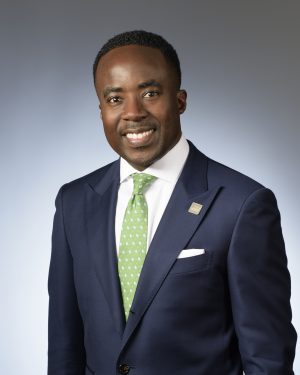 I want to thank our customers for participating in last week's Energy Savings Days, which helped reduce peak electric demand and further ensured the reliability of the electric delivery system. The total amount of bill credits earned by customers as a result of both Energy Savings Days was nearly $8.8 million!
We announced Energy Savings Days for Wednesday (July 17) and Friday (July 19) when an increased demand for electricity throughout the Mid-Atlantic region was anticipated. We had 65 percent participation from more than 1.1 million eligible customers. On average, participating customers last week saw a $5.99 bill credit per event.
There are two ways to save during Energy Savings Days. Customers with smart meters can simply use less electricity between 1 p.m. and 7 p.m. to earn $1.25 for every kilowatt-hour (kWh) saved. Customers who participate in the PeakRewards℠ Air Conditioning program allow their central air conditioner (A/C) to be cycled automatically up to the 50 percent level. These programs are a part of the EmPOWER Maryland Energy Efficiency Act.
We still have several weeks of hot, humid weather left this summer, and I want to remind customers about the following tips to help save energy and stay comfortable:
Raise the thermostat 3 or 4 degrees above normal. On Energy Savings Days, you can pre-cool your home by lowering the thermostat 3 or 4 degrees before 1 p.m., and then raise it above average (BGE recommends 78 degrees) from 1 p.m. to 7 p.m.
Circulate air with a fan instead of an air conditioner. Turn ceiling fans on with blades rotating counter clockwise.
Close shades and blinds – sunlight passing through windows heats your home and makes your A/C work harder.
Minimize appliance use – appliances can account for over 20% of your summer energy use and can warm up homes.
Plan an outing to stay cool – consider going to a cool place such as a movie theater, mall or pool. While you're out, stay hydrated – drink plenty of water.
Relax in the basement where the temperature is typically several degrees cooler than the rest of the house.
Use an outdoor grill, microwave or toaster oven instead of your stove or conventional oven.
For more ways to save, customers can visit the Energy Savings Day Tips page. You can also log into your account online to sign up for personalized alerts, phone, email, and text* messages that notify you of important information about your account and service, including Energy Savings Day Alerts. BGE's free mobile app (available at the Apple Store or on Google Play) allows you to easily access your account information on your smartphone or tablet. You can check your usage, pay your bill, report your outage, stay up-to-date on the restoration status and more!
Rodney Oddoye is BGE's Chief Customer Officer and Vice President Customer Operations