"BGE's new Assistance Finder tool makes finding energy assistance easier than ever for our customers," says Chimaobi Chijioke, vice president, customer operations at BGE. "The newly designed webpage guides customers in determining eligibility for assistance and includes resources, and energy efficiency tips."
BGE recently launched its new self-service, online Assistance Finder tool, giving residential customers a new way to explore and receive personalized energy assistance program recommendations. Finding, understanding, and applying for energy and financial assistance can be challenging for many customers in need.
The Assistance Finder is a one-stop-shop for anyone seeking energy assistance that can be accessed on mobile or the web. Using a brief questionnaire based on a customer's household information, the tool identifies assistance options, then provides easy to follow steps to apply.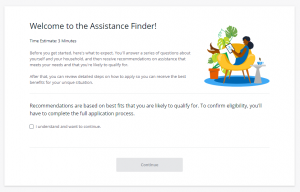 Customers can access the Assistance Finder by visiting bge.com/AssistanceFinder then signing into their BGE account. Guests can also use the tool without signing in. Recommendations for assistance are based on customers' unique needs and what they are likely to qualify for. Based upon eligibility, assistance options may include:
Office of Home Energy Programs Assistance (OHEP)
Financial Assistance from The Fuel Fund of Maryland
Limited Income Energy Efficiency Program (LIEEP)
BGE Payment Arrangements
BGE Due Date Extension
Energy Savings Days and more