"I would have been out of business if it weren't for BGE."
The coronavirus pandemic has affected nearly all businesses across the country. For those associated with the hospitality industry, the impact has been particularly great. Brandon Rosenblatt, CEO of Commercial Laundry Corporation, which launders linens for hotels in the Baltimore-Washington area, was forced to furlough or lay off 160 employees. Even with these difficult cutbacks, he was still struggling to keep business afloat.
"We do laundry for big hotels. There's not a lot of activity in hotels right now. Our volume is down 90 percent," says Rosenblatt.
Commercial Laundry Corporation relies heavily on its massive factory filled with industrial washers, dryers, and irons. If the machinery doesn't run smoothly, the rest of the business doesn't either. Such was the case with a 25-year-old tunnel washer system. It wasn't energy efficient and badly needed an upgrade. Rosenblatt turned to BGE's Smart Energy Savers Program, which had helped him replace another tunnel washer in 2010. The program, administered by the Public Service Commission under the EmPOWER Maryland Energy Efficiency Act, offers financial incentives for businesses to replace outdated equipment with environmentally friendly, energy-efficient equipment. It offered Rosenblatt a more than $120,000 incentive, and a way to save his business while being kinder to the environment.
Commercial Laundry Corporation's new machine has a faster motor, saving water, energy, and power. By upgrading, the company saved 432,771 kWh. That is 40 percent less energy than it used to use. And with funds received through BGE's Smart Energy Savers Program, Commercial Laundry Corporation has been able to navigate a very difficult time.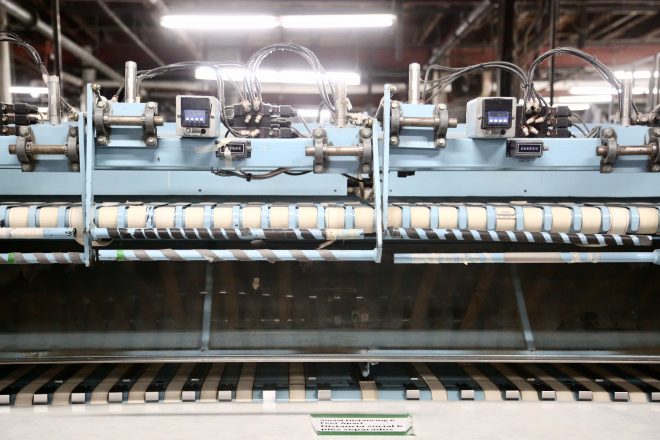 "We have vendors and bills to pay. Having working capital has been a huge blessing. This program did exactly what is was supposed to do for us, and you don't see that a lot. It's refreshing," says Rosenblatt.
"I would have been out of business if it weren't for BGE."