"We are a social club which operates for the enjoyment and entertainment of our guests. Our place as an anchor institution in the Black community is undisputed and valued by neighbors, friends, and families across Baltimore City and beyond. With the $20,000 award we will revitalize our business." — John Harris, Arch Social Club.
Forty-four businesses received $20,000 BGE Energizing Small Business Grants to help with pandemic recovery.
"The BGE Energizing Small Business Grant will help our company take the leap from small scale commerce, to creating sensory products that are impactful and supportive to the needs of families of autistic children. Through this work we can promote neurodiversity, connect people with necessary resources and initiate change," said Nicole Stokes-Harris, grant recipient and owner of Towson-based HGE Designs.
Of the 44 recipients (click here for a full list of recipients), 27% are in the arts, entertainment, and recreation industry, 14% in consumer goods and retail, 14% in social enterprise and education, and 11% in food and restaurants. A majority of the BGE grants went to businesses owned by historically marginalized groups, more than 75% went to women-owned businesses, and more than one-quarter of business owners are affiliated with the military.
"Small businesses create jobs throughout Maryland and are foundational to the state's economy. After COVID-19, many of these businesses struggled and our Energizing Small Business Grants program is designed to help these businesses stabilize and continue serving the community," said BGE CEO Carim Khouzami. "In addition to the grants, our Customer Relief and Energy Infrastructure Investment Plan freezes customer rates in 2021 and supports more than 26,000 jobs in Maryland. As new variants of COVID-19 emerge we could face more uncertain times ahead so this multi-layered approach will help support our customers, businesses and communities as we recover and grow."
Five recipients of second round BGE grants also make up the Downtown Partnership's inaugural class of its Black-Owned and Occupied Storefront Tenancy (BOOST) program, which is designed to attract and support Black-owned retail businesses in Downtown Baltimore neighborhoods. (Read more about the BOOST businesses here.)
"I am elated to be accepted for this grant which will enable me to live the growth plan for the next steps in my businesses. I can't thank BGE enough for what they are doing in the small business community. I am excited for the next chapter," said Latonya Turnage, owner of Elite Secrets Bridal, which is also a BOOST business.
Including BGE's Energizing Small Business Grants, these businesses will receive financial and technical support to open a retail location at a storefront pre-identified by the Downtown Partnership. This partnership is an innovative community-driven approach to strengthen Maryland's small business community.
"These five, amazing businesses are beginning their journey and we are proud to support them along with BGE," said Downtown Partnership of Baltimore President, Shelonda Stokes. "We didn't create BOOST to check off a box and move on. We're in it with them for the long haul because their success will create opportunities for other entrepreneurs to follow in their footsteps."
The Energizing Small Business Grants program is part of BGE's $15 million pledge to assist small businesses with COVID-19 relief and recovery and is a multi-year commitment expected to run through at least 2023. The final round of 2021 applications can be submitted starting Sept. 1.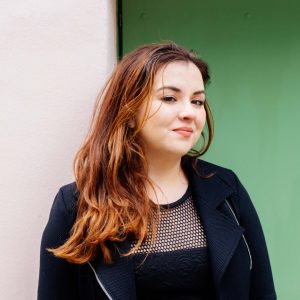 "Fearless Yaya helps women of color feel represented in the world by creating high quality illustrations, greeting cards, and stationery products that honor their culture. The BGE Grant will help us disrupt the stationery industry and help me scale my business to new levels and reach more of my customers," said Sandra Diaz, owner of grant recipient Fearless Yaya.
Read more about BGE's past grant recipients here.