It's a jingle with an incredibly important message that many folks know by heart.
BGE's Emmy Award winning "Wires Down" commercial with its "do not, do not, do not touch" melody has been sung by local students and their parents since 2000, when the commercial first aired on televisions across Maryland. The commercial was produced to help raise awareness about electrical safety, especially among young children.
Public and private elementary schools across BGE's electric service area are encouraged to enter this year's contest by submitting 30 to 45-second videos of their interpretation of BGE's "Wires Down" electrical safety commercial.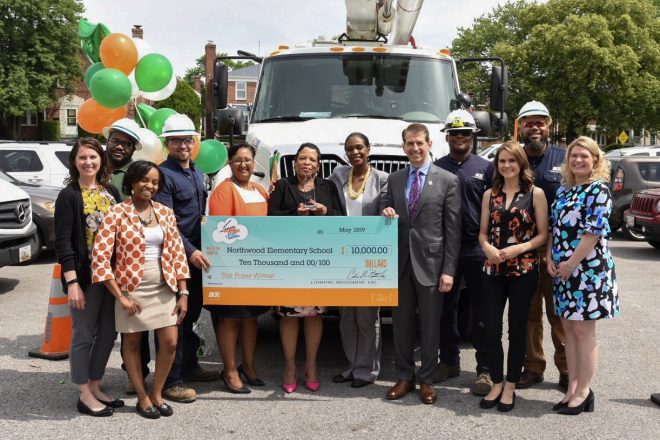 Schools have a chance to win between $1,000 and $10,000 in grant funding for enrichment projects. An additional $500 awarded to the teacher who submits the entry from the grand prize-winning school. Last year's $10,000 grand prize winner was Northwood Elementary School in Baltimore, Md. The school used the grand prize to purchase mobile computer carts equipped with new portable PCs and update their existing computer labs with new technology including smart boards, a laser printer, and headsets.
For more information on the contest, to download your free entry kit or to view last year's winning video, visit bgevideochallenge.com.
Check out more Community Stories here.
_________________________________________________________
About the BGE Wires Down Video Challenge
BGE's first priority is to deliver energy safely and to show our customers-especially children- how to use energy properly, avoid hazardous situations and report dangers promptly. Since 2012, BGE has provided educational resources to public and private schools with the "Wires Down" video challenge, awarding more than $205,000 to 57 elementary schools across central Maryland. A total of $34,000 will be awarded to winning schools this year. As an enhancement to the contest, the online contest entry kit also includes lesson plans customized for students in kindergarten through fifth grade that promote science, technology, engineering and math (STEM).